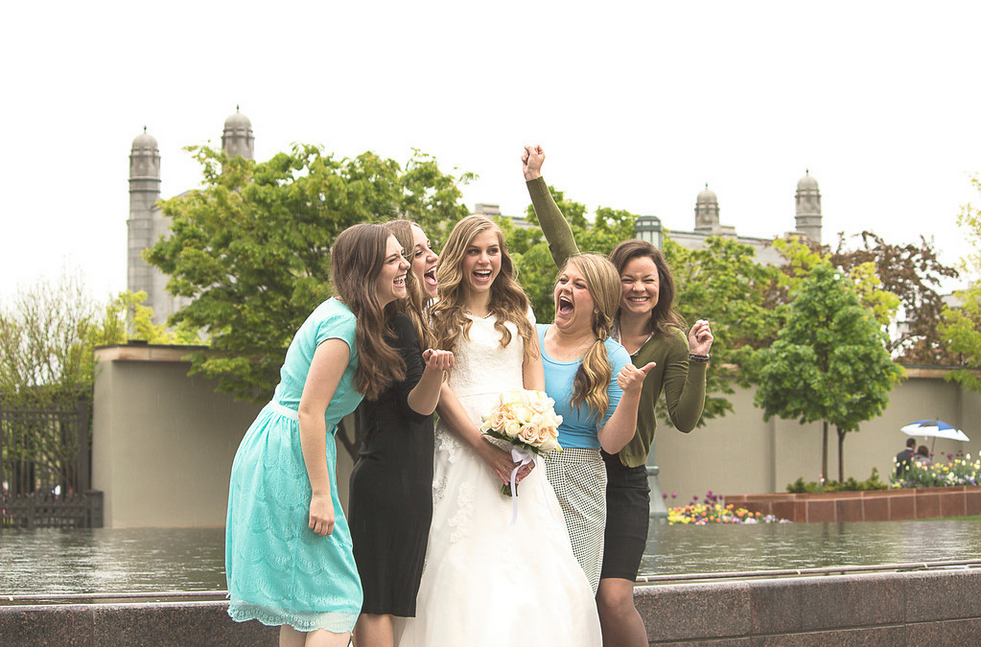 These goons are the best. They're the girls that can make me laugh, cry, think, and imagine. We build castles in the air together, celebrate when these dreams turn into reality, and pick up the rubble when they don't. Then we push each other to aim higher. They're the girls that I know will tell me the truth, even when it is uncomfortable. These girls frolicked through the Perfect Summer with me, and then were some of the few people who made an effort to stay in touch during my stint in Taiwan.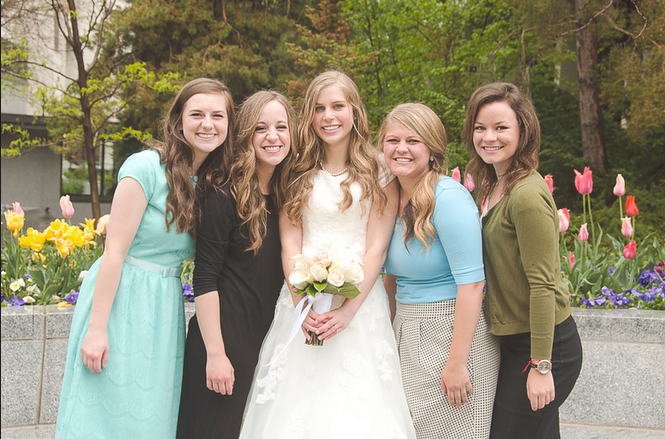 The night before the wedding, we had a sleepover at Haley's house. My sister and I arrived stressed from the week, but these girls had us laughing within minutes. Then they woke up early to get ready with me and take pictures in the pouring rain because I really wanted pictures outside.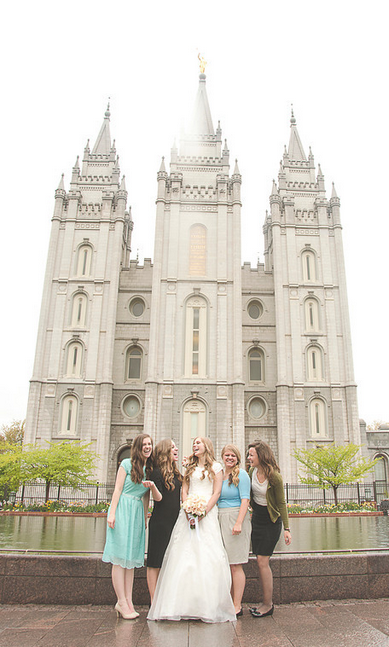 These are the girls that I've lived with the longest, but because they were the only non-family members from my side at the wedding, to me they also represented the friends and roommates (including two of Haley's sisters) that I've had over the years . As Elpheba says, "Because I knew you, I have been changed for good".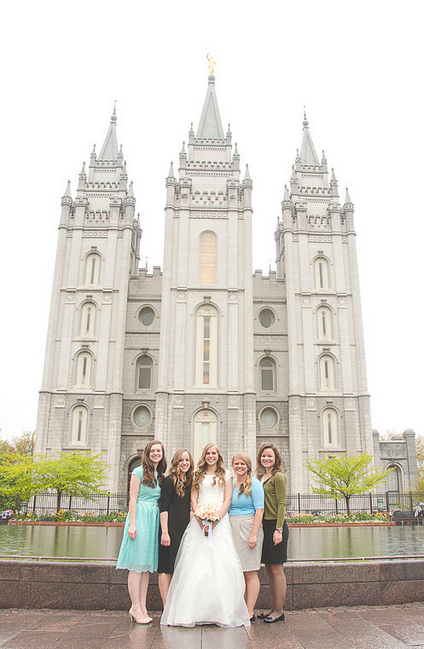 As always, photography credit goes to Jordan Zobrist Photography.