Since we moved into our apartment on Spencer's birthday, we spread out the celebrations over the whole weekend. Thursday evening we drove to Park City for the FIS Freestyle Ski World Cup.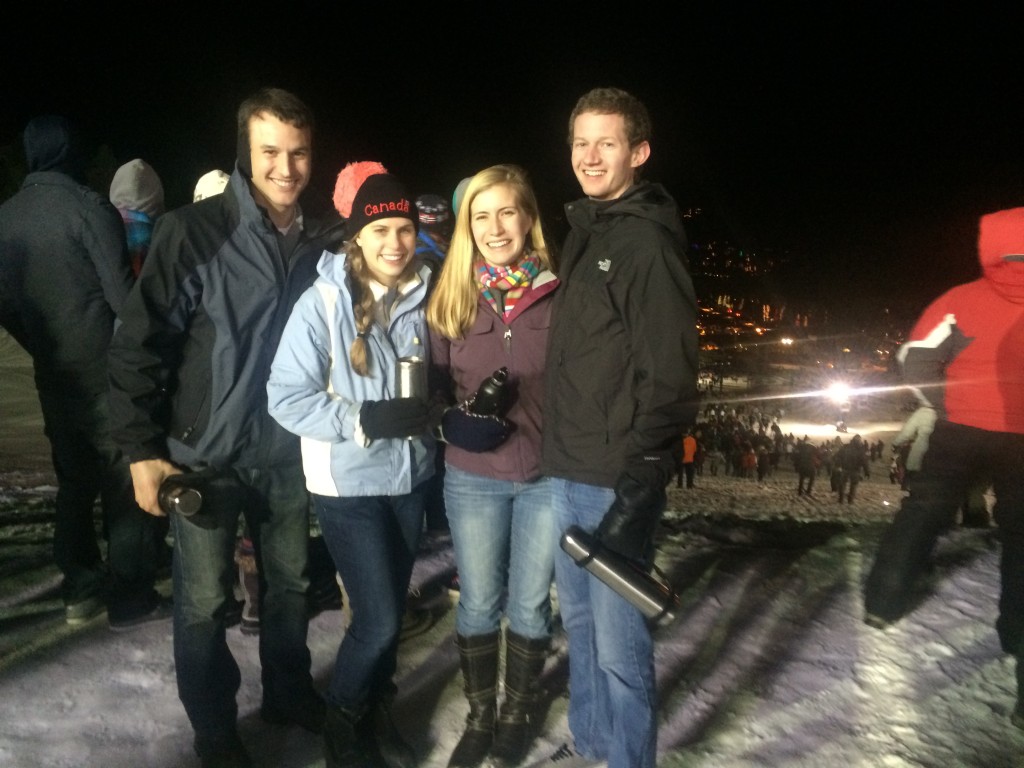 I've gone the last three years (free+Dairy Keen on the way+cool atmosphere+mingling with Olympians = a great group date), but this year was by far the best. Thursday night is much less crowded than the rest of the weekend, and Aerial is more entertaining than Mogul skiing (for me at least). Plus the commentators outdid themselves, especially when they thought that China's Qi Guangpu set a new world record.
Friday, we celebrated with Spencer's annual skating party. It is so fun to come back to a place where you already have friends and they live nearby. Thanks to everyone who came to support!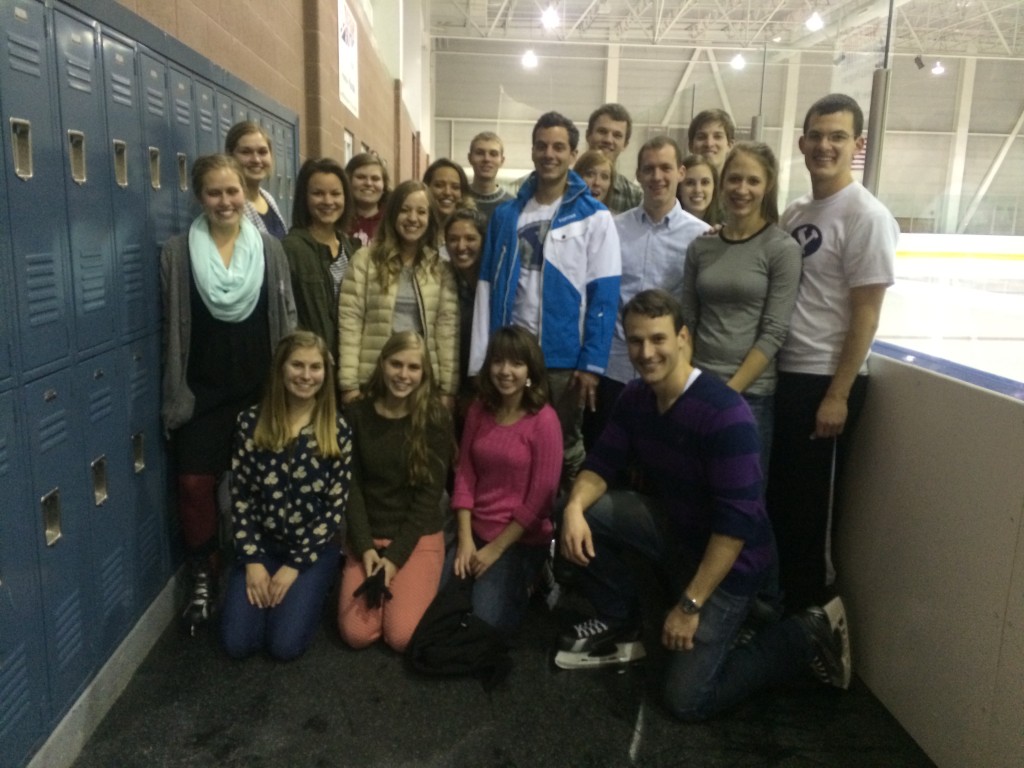 Saturday evening we celebrated being unpacked with a smaller housewarming/guacamole party. Then we finished off the celebrations on Sunday, with the newlywed's (K & J) extended family grocery shower and my Grandpa Cutler's birthday party. My aunt had everyone sing to Grandpa and Spencer, and had Spencer blow out the candles (since my grandfather has passed away).
In other exciting news, we're officially on the job hunt. If you know of any industrial design openings let us know:) Also, Spencer just started his own website/blog. Check it out here.