Last winter I spent three days tucked away in the mountains for WIAC 2014: Religion and Diplomacy: Bridging Religious Divides. College students from all over the US, including West Point and the Air Force Academy, gathered to network, listen to experts, and create policy recommendations under the guidance of mentors.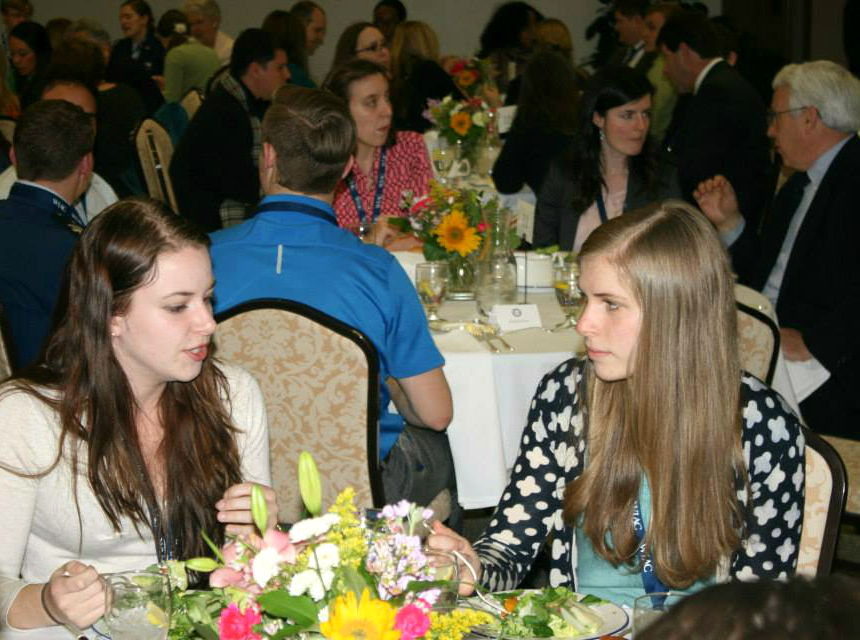 Dinner the first evening and an intense discussion with a Georgetown student about the Mennonite Center for Justice and Peacebuilding. Apparently the Mennonites are a big deal in the Peacebuilding world. And yes, (because I'll get asked this) they can fly on airplanes. Otherwise some of their negotiating tactics would be fairly useless.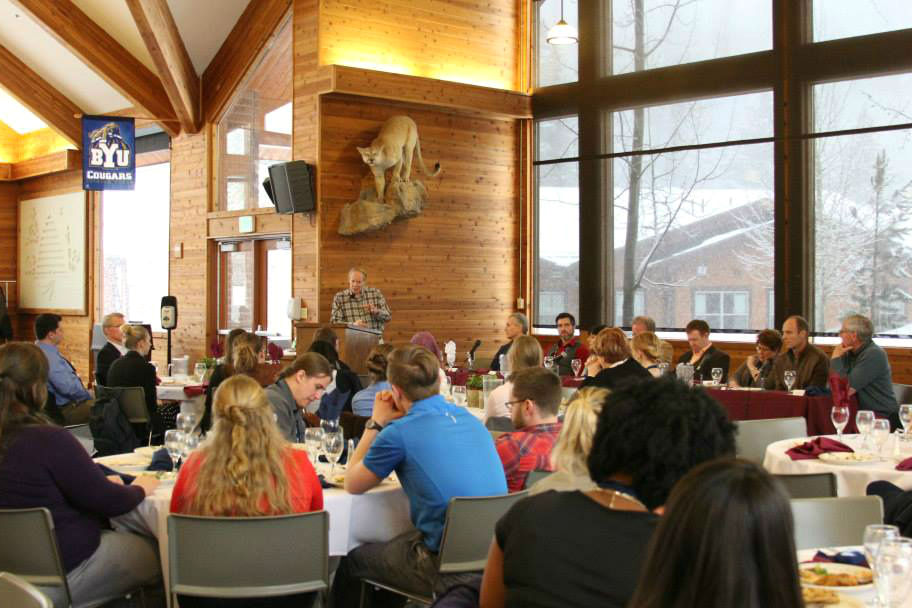 This shot gives you a feel for our setting. If it weren't snowing, you'd be able to see the view behind the speakers.
Here's nearly that same view from one of the clear mornings. When this is your backdrop, how can you not believe in the ability to negotiate peace?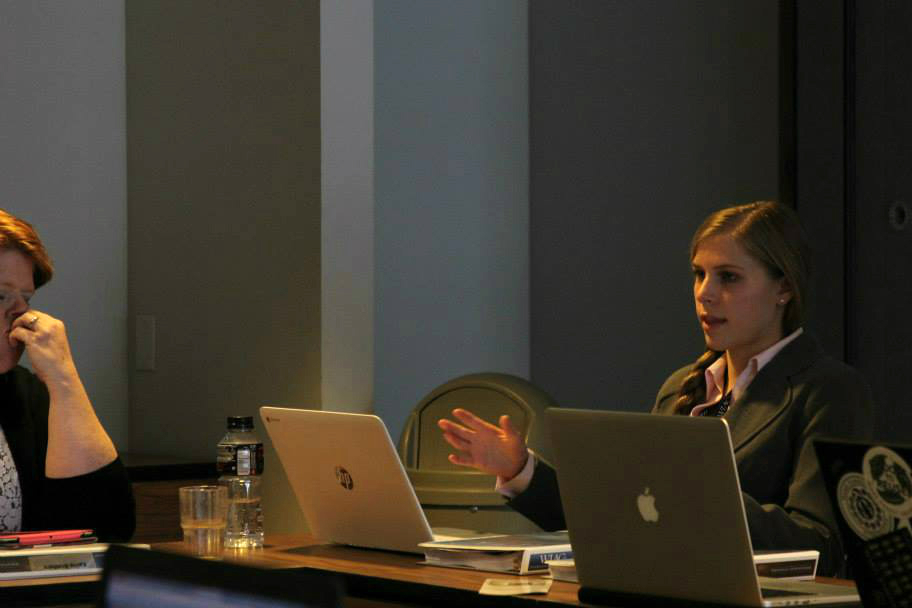 The BYU students were lucky enough to prepare for the conference with a professor who'd worked for the State Department for several years on the Arab-Israeli peace process and got so excited about our lesson material that one time he stayed up until 3 am the night before our class thinking about the implications of what we read.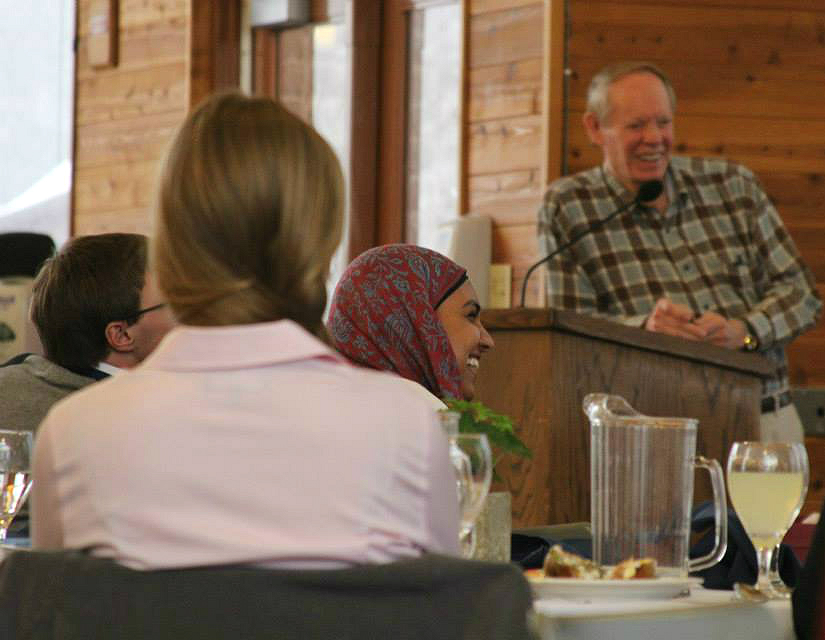 A shot of one of my roommates laughing. One of my favorite memories of this conference is having a interesting discussion with my two roommates about how I'd just gotten engaged, and then later hearing my roommate call her mother and say "Mom, they're just like us."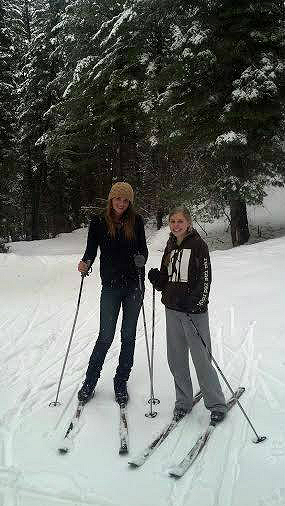 Cross-country skying during our break with my other roommate. Turns out I don't seem as slow when I only go with a group of people who have never skied before. I wish I'd captured a shot of our mentor coming with us. The picture below will have to do instead. Our roundtable chair, Richard Ruffin, is both brilliant and energetic. He also knew when to coach/teach, and when to let our group think through the problem ourselves, and he had personal experience in South Sudan which was the country that my group chose to focus on.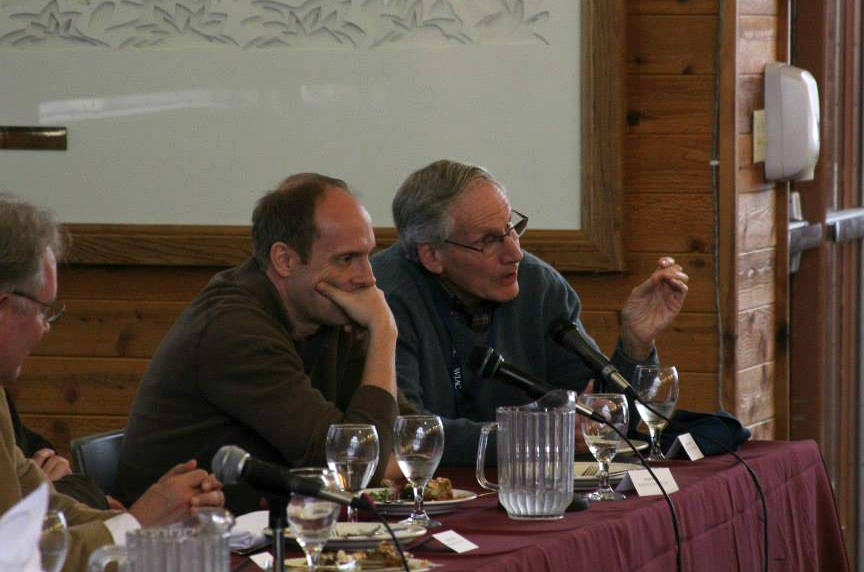 Limited cell service and no transportation off the mountain forced bonding.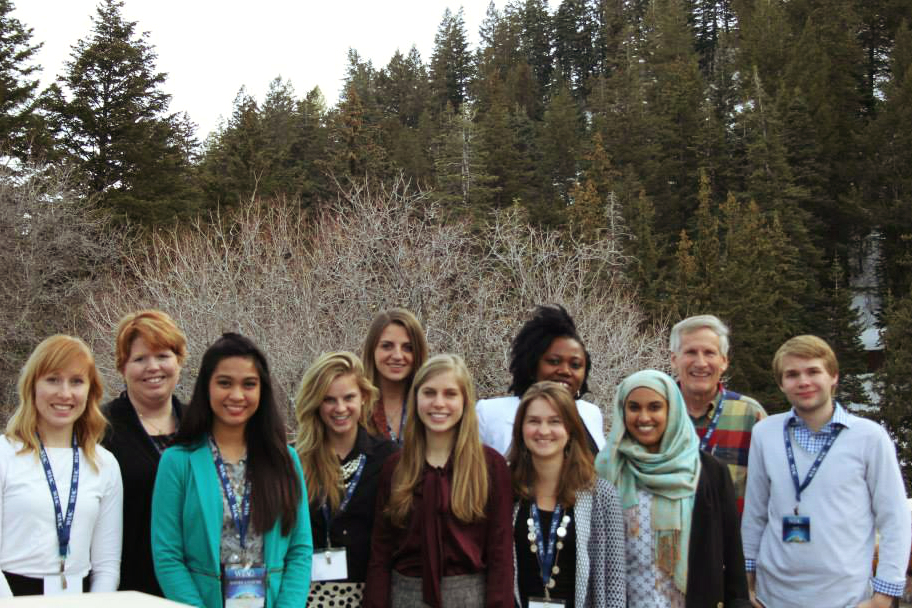 Delivering our group's final product: Using Faith-based NGOs, oil companies, and international diplomacy to negotiate a peaceful solution to the religious conflict in South Sudan.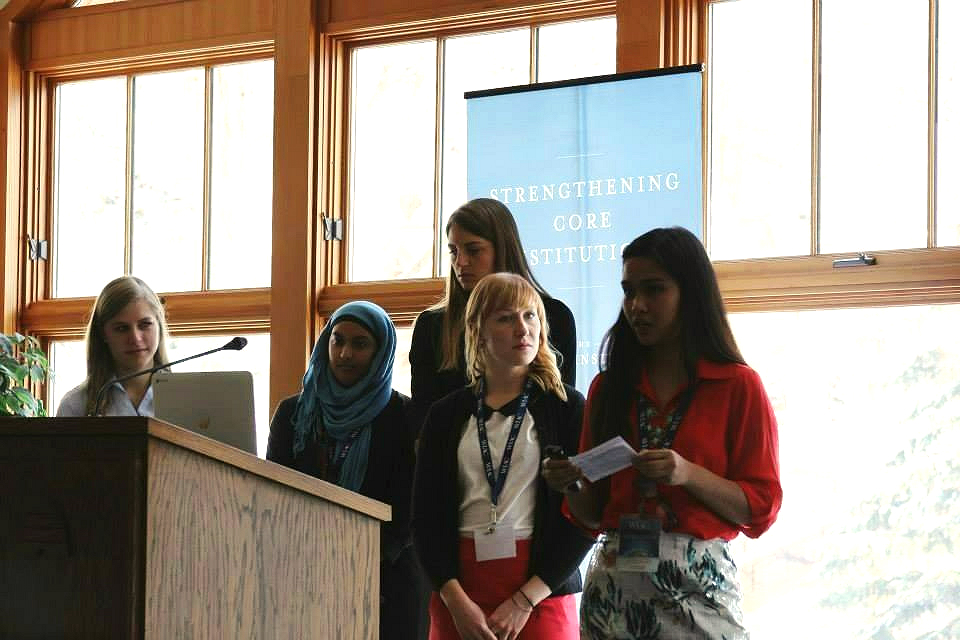 Photo credit: Aspen Grove Family Camp Staff
A beautiful conference full of inspiring, passionate, people in a beautiful setting. So what does this have to do with this post's title, "Feed Ohio"?
A couple Sundays after we arrived in Ohio, I was asked to help organize a food drive as part of Governor Kasich's "Feed Ohio" initiative. This is perfect, I thought, I just came from a conference all about interfaith and community cooperation.
Reality check: The first few months of planning were pretty discouraging. We couldn't get other churches to return our calls, letters, or emails, and even our own church group scheduled a (much more fun) campout for the same day as the food drive. I grew pretty disillusioned with the whole process, and am embarrassed to say was not much help.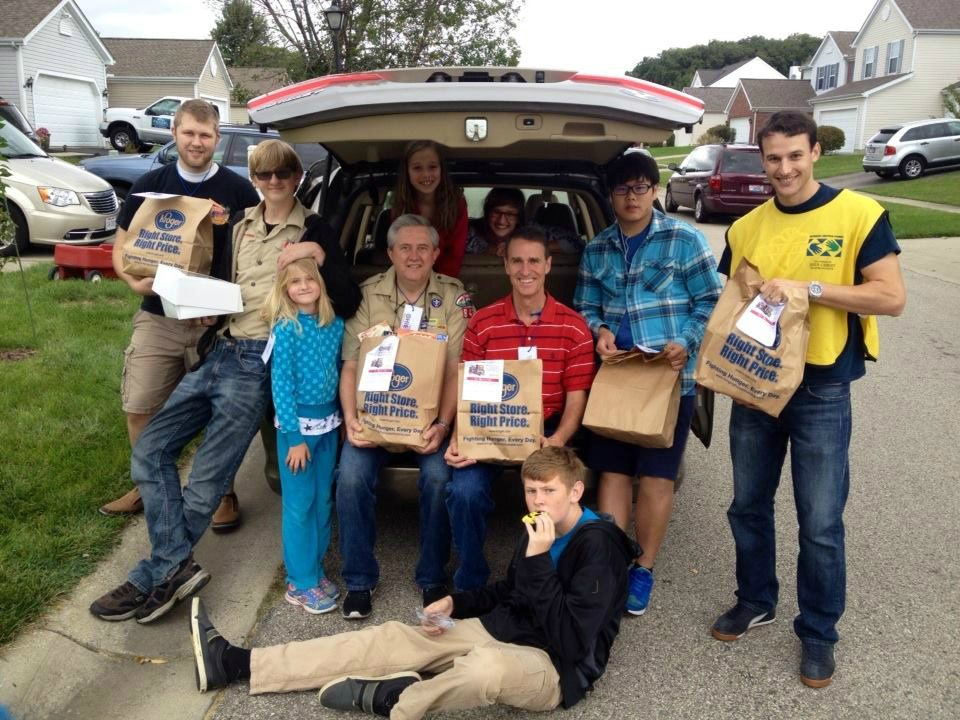 Thankfully, other people stepped up. Our church's leaders rescheduled the camping trip and ended church early the week before the food drive to organize our congregation. The main lady in charge of the food drive personally visited several churches and discovered that many of them were afraid that we would steal their members. Once she explained that we were not using this drive as advertising, but simply to get food for the local food shelter, and that we'd love to put their names on the website, many of them were happy to help. Spencer designed fantastic flyers and posters. Several members of our church reached out to friends and neighbors, asking them to donate. Even the weather cooperated–September 13th was beautifully cool. Plus people still felt patriotic after September 11th.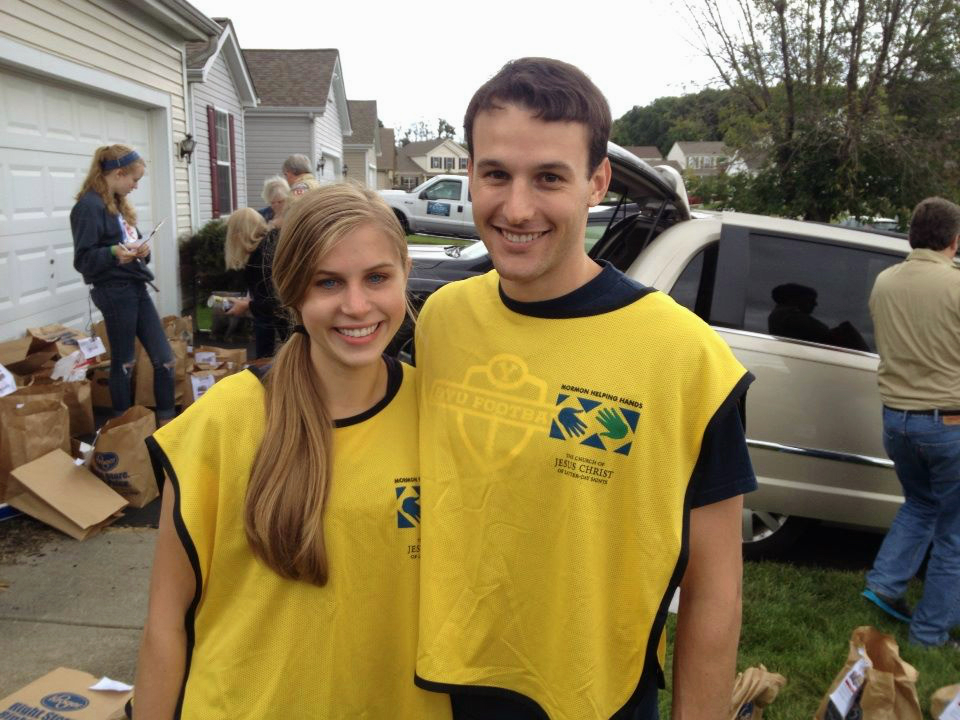 photo cred: Trevor Stansbury
Total Success. (And I'm not being modest when I say not because of me). Mostly, I'm thankful that it's over. And thankful for good people everywhere, whether in South Sudan or Ohio, who are willing to work together for a common cause.