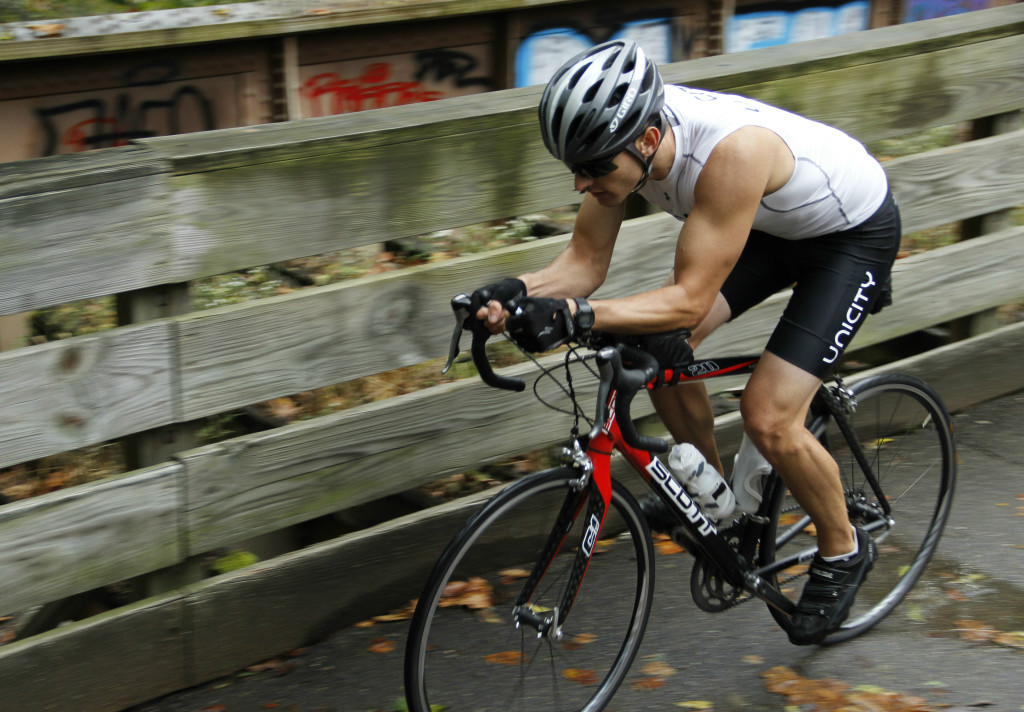 Spencer added aero bars to his bike, lowered the handle bars to further reduce his profile, and his Tri suit arrived. This combination called for a little photo shoot.
There's a cycling joke that n=n+1 (where n is the number of bikes that you need). I feel like this can also apply to cycling gear. Hence the aero bars. That said, Spencer has noticed that the aero bars increase his speed by 1-2 mph which makes a huge difference over 112 miles.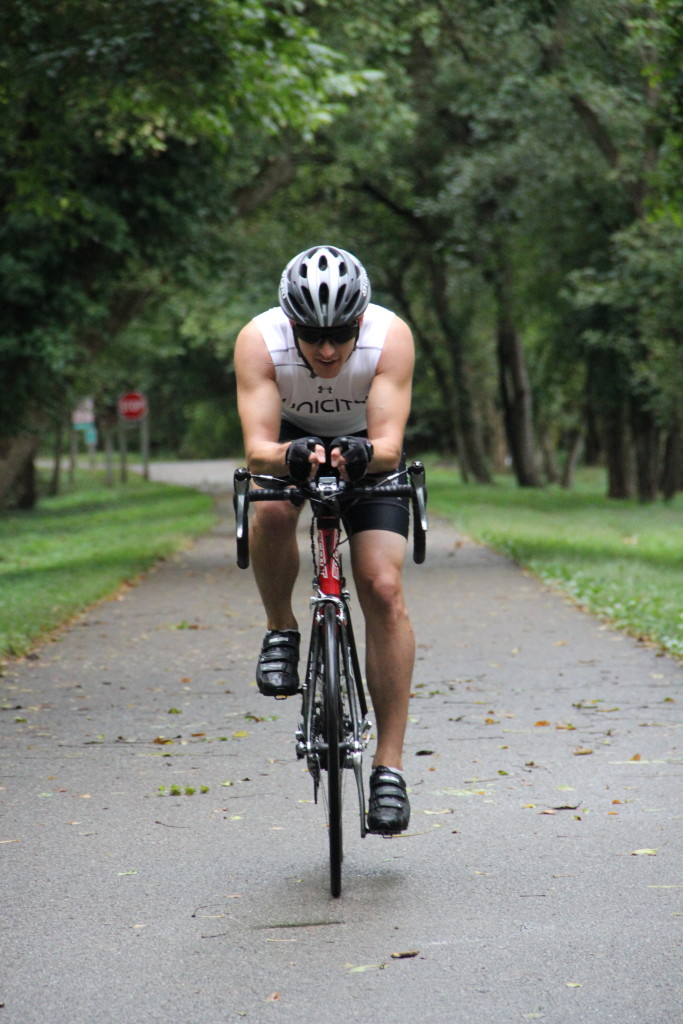 One really good decision we made before committing to this Ironman was to get good bikes before we left Utah. Utah has an especially good bike market between seasons (at least compared to Ohio), and KSL trumps Craigslist any day. Bikes are like cars in that their value depreciates as soon as you buy them, so we decided that gently used bikes were the way to go. Spencer used Bicycle Blue Book to negotiate down to a fair price, and I think in the end we got even better deals than we realized at the time. The best thing about the bikes is that we'll continue to use them after the Ironman. I have great memorizes of biking to our garden with my family, and Spencer has made some great connections on the bike trail. I'm convinced in business biking is the new golf.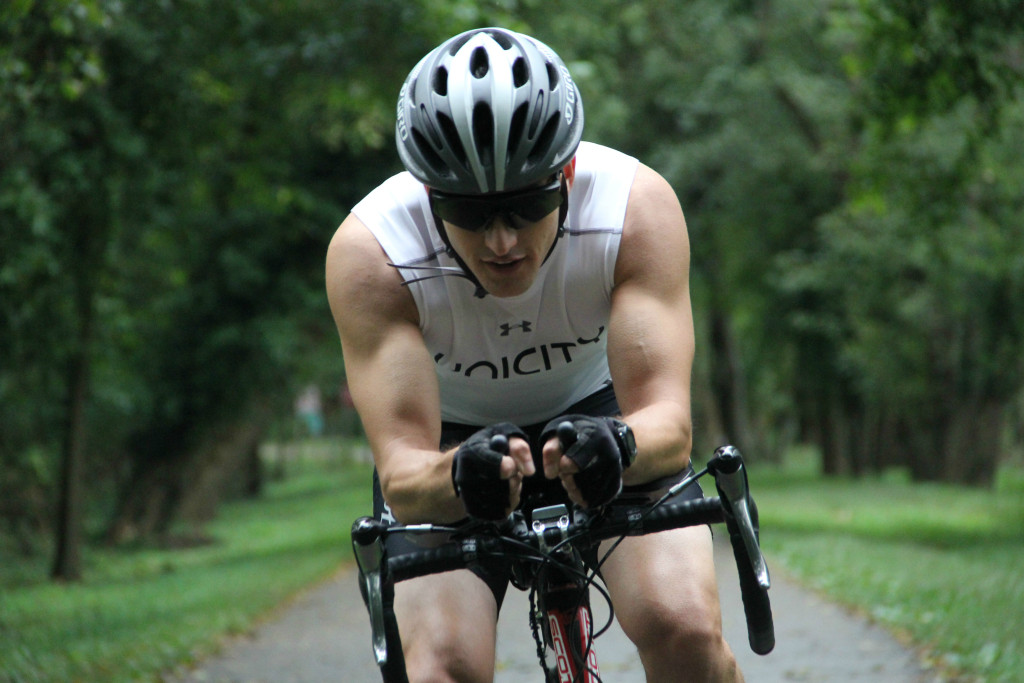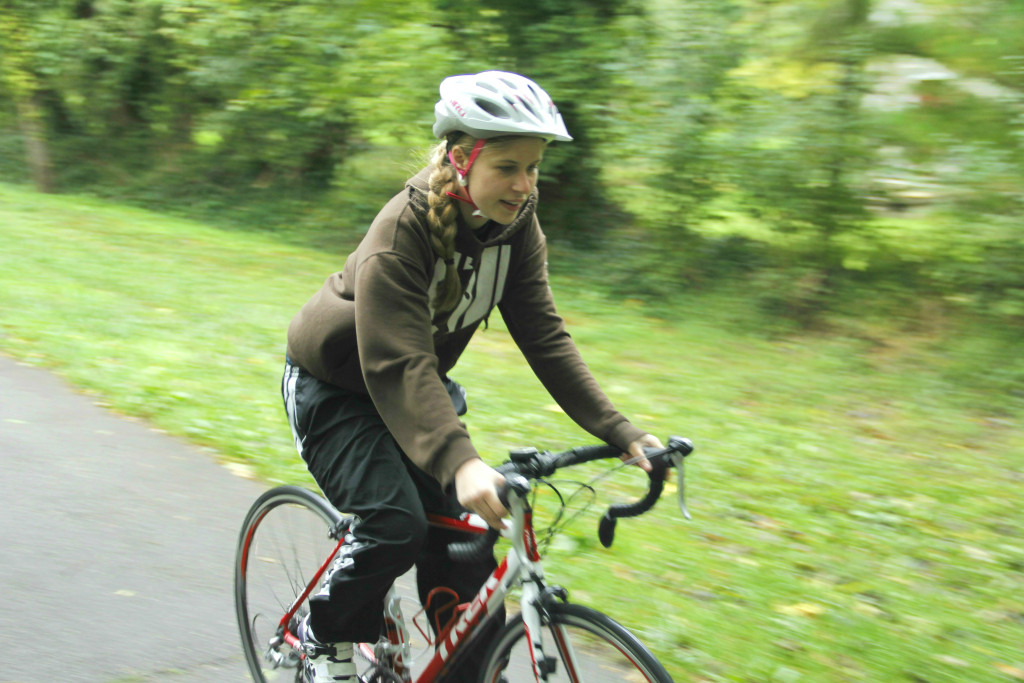 Behind the scenes as Spencer adjusted settings for the white balance. One perk of being the photographer is that you get to dress weather appropriate. So far I've either shot on sport's mode, or relied on Spencer to get the settings right. I have some work to do before race day since I won't be able to just hand the camera to Spencer and ask him to ride past a few times. Four more weeks!