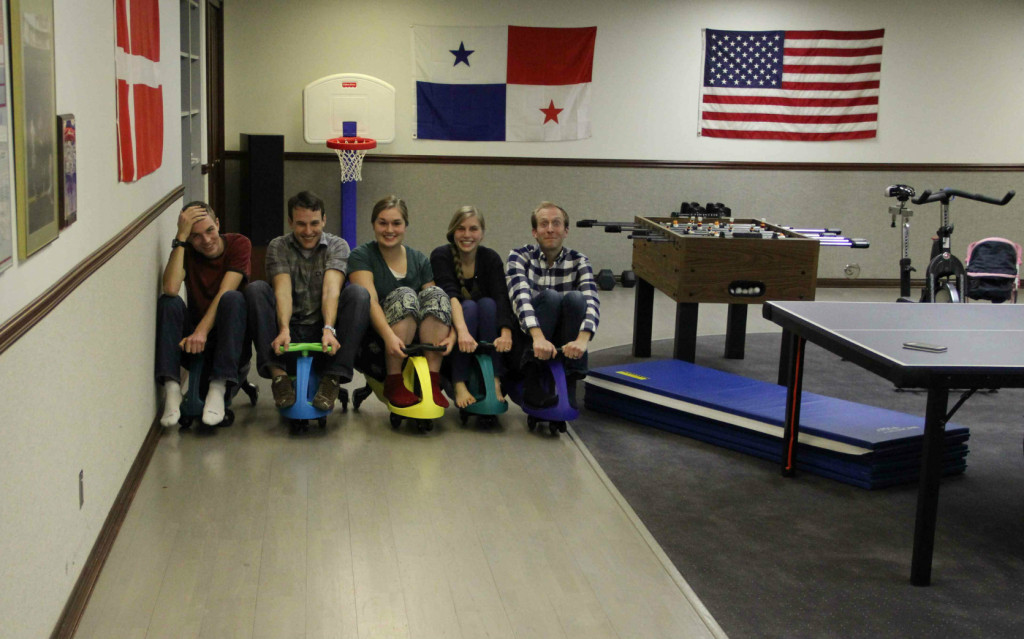 My aunt generously let us stay at her house for the first week of the semester because our apartment wasn't available yet. Here are some pictures of a late night study break race. We didn't realize it at the time, but not being able to move in right away turned out to be the biggest blessing.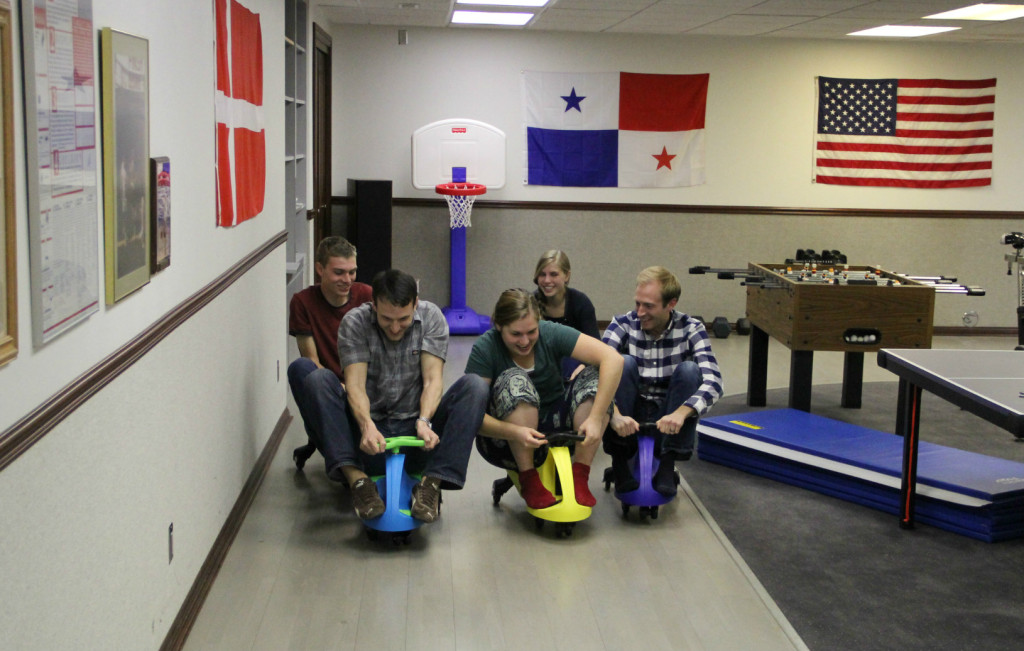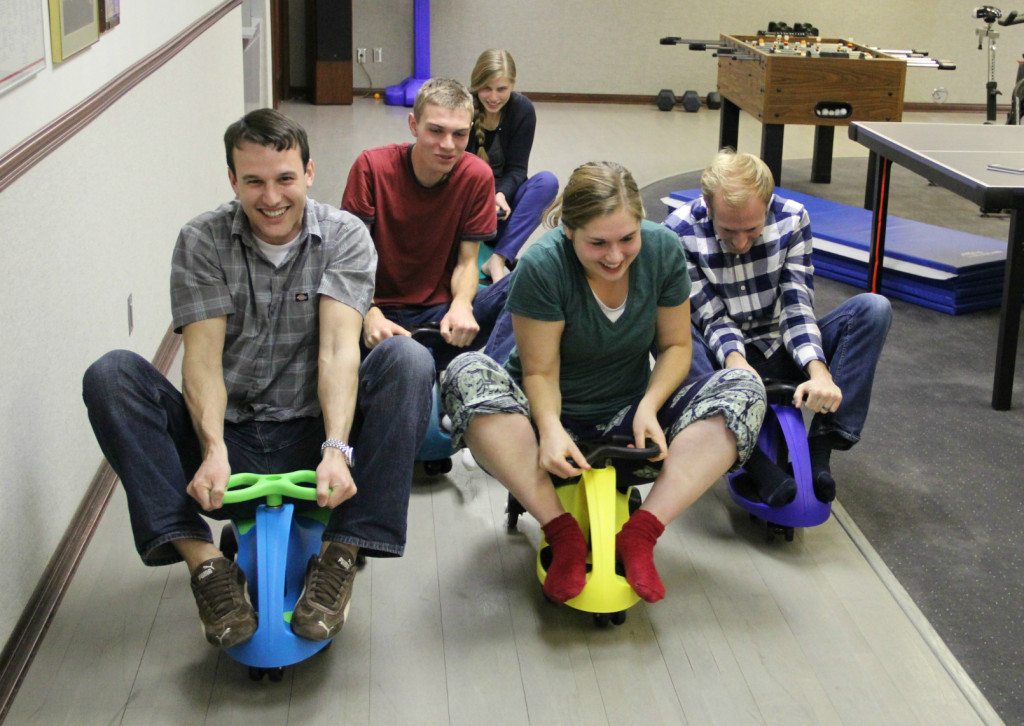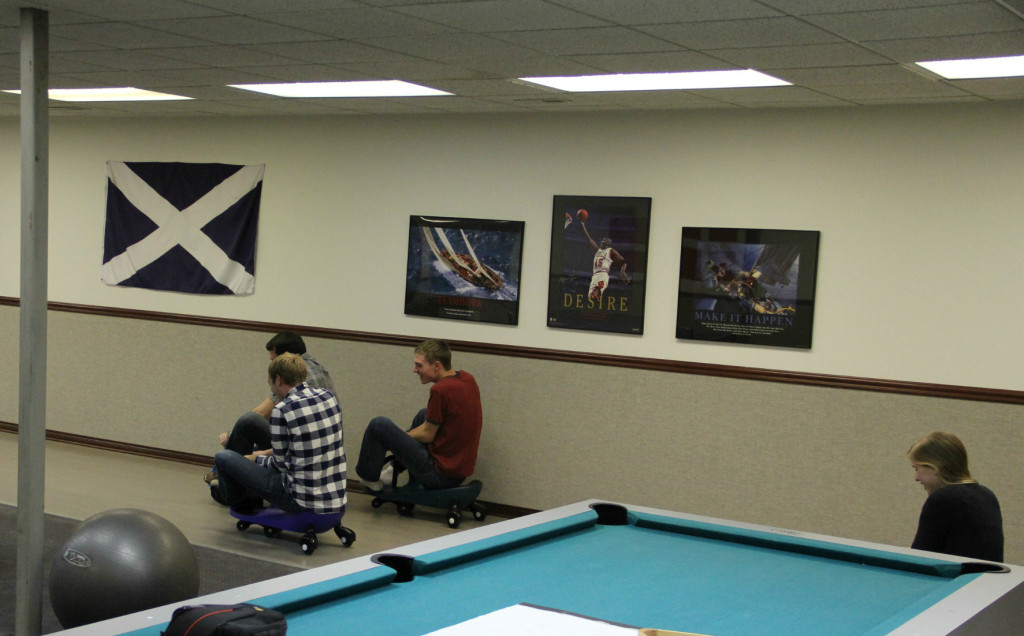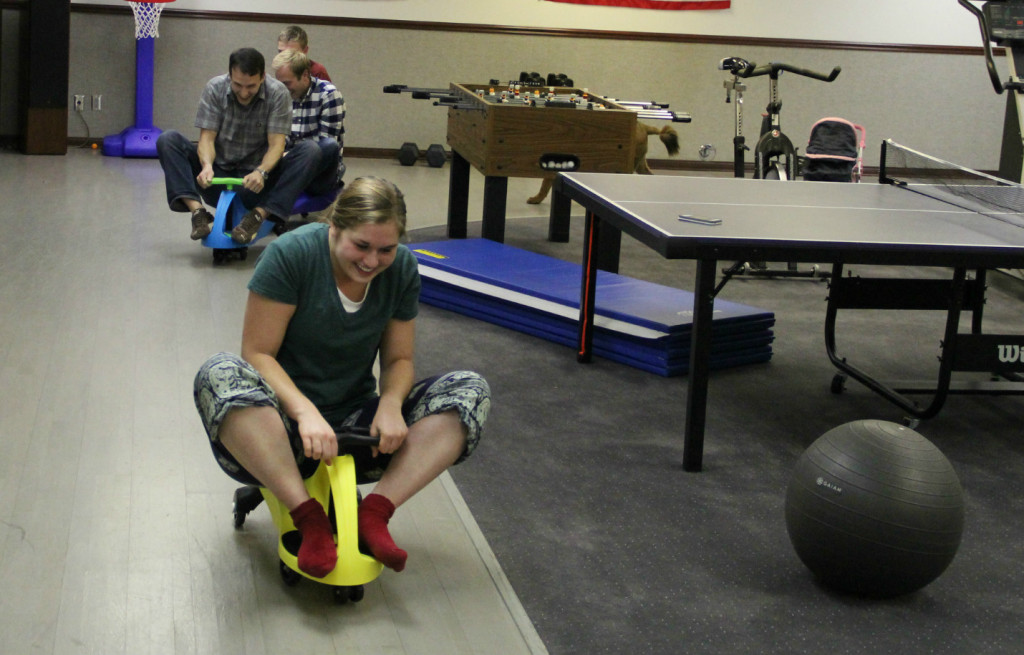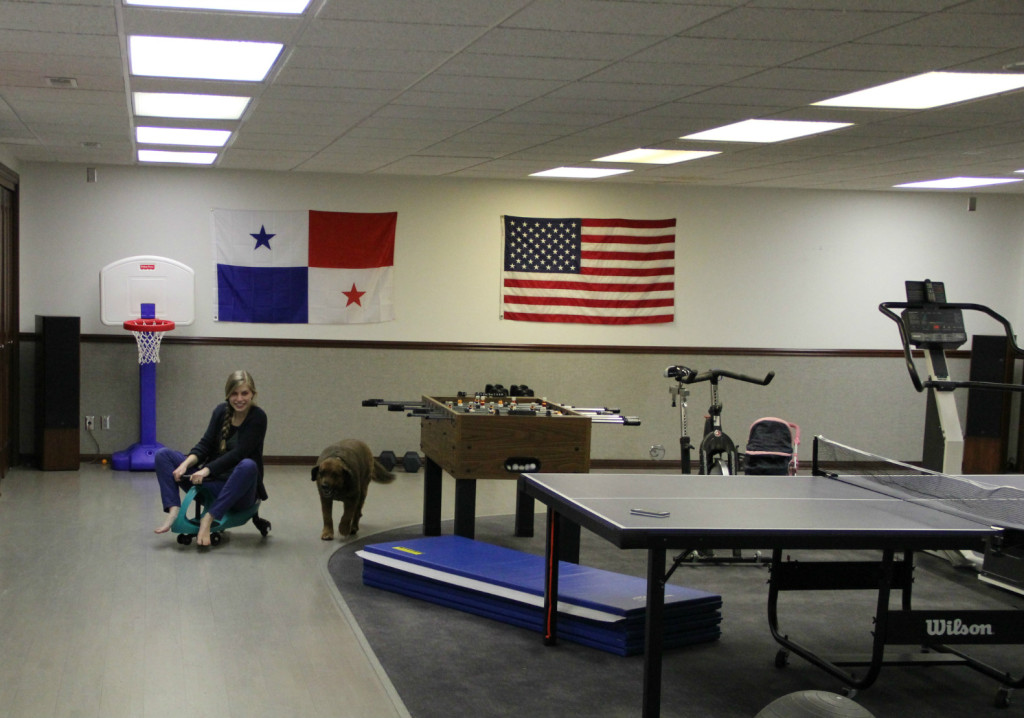 As many of you know, yesterday Spencer Reynolds interviewed for the Stanford MBA program! Regardless of whether or not he is accepted this year (fingers crossed) getting to the interview is a HUGE DEAL. We're both so thankful that Spencer had the opportunity to interview, and I've been thinking a lot about how everything has come together in the past year in order for that to happen. In particular, I've thought about God's timing. If Spencer had applied earlier last year when we had originally planned, and if our apartment had been available at the start of the semester, then we would not have physically been in the right places to get valuable feedback on his essays. Instead, Spencer was able to work on his essays over the winter break and get good feedback from my Dad. Then we moved to Utah and our time at the Hughes just happened to overlap with a few other cousins. While discussing the essays with the cousins, John P casually mentioned that he reads essays and interviews people for the BYU MBA program. John's suggestion to include a story was extremely valuable in rewriting one of the essays.
John wasn't the only one to help us. It took a village (and I'm sure that I haven't thought of everyone):
Brian, Jane, and Kelser for planting the idea (of Stanford specifically) a few years ago
Beth–late night math explanation for GMAT prep
Emily, Spencer's mom, Jane, and Kesler–making our visit to Stanford last fall possible
Emily, Nathan, Jane, and Kesler–connecting us with their friends
Both sets of parents, John P, Fenton, and Robert–essay and question feedback
Matt and Paul Skaggs for mentorship and letters of recommendation
Annie–editing, and copyediting
Grandma and Grandpa Warne–leaving a legacy, and answering questions on the phone
John P–time out of busy schedule to practice interview questions, getting up early to run and practive interview questions during the run
John and Emily H–dropping off homemade rolls at the perfect moment to snack on during interview prep
Thank you all for being so supportive!
A few more pictures of the study break turned tag/dodgeball. We're in the middle of the semester now, and are looking forward to another.