Last weekend, the tiny river town of New Richmond celebrated 200 years with its annual Cardboard Boat Regatta. The town used to be an Underground Railroad stop, but now racing puts it on the map. New Richmond is the self-proclaimed capital of the card board racing world with a museum to prove it.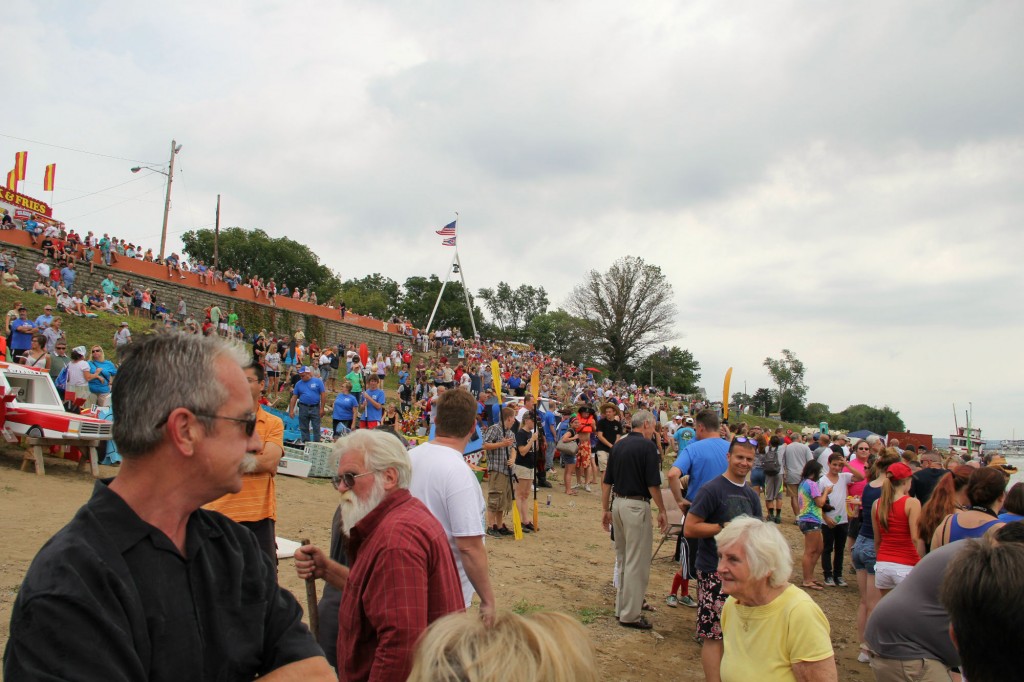 About 60 boats drew quite the crowd as they competed on the Ohio River. We decided that we'd scope out the competition this year because if we end up back in Ohio, we're going to make our children train for this.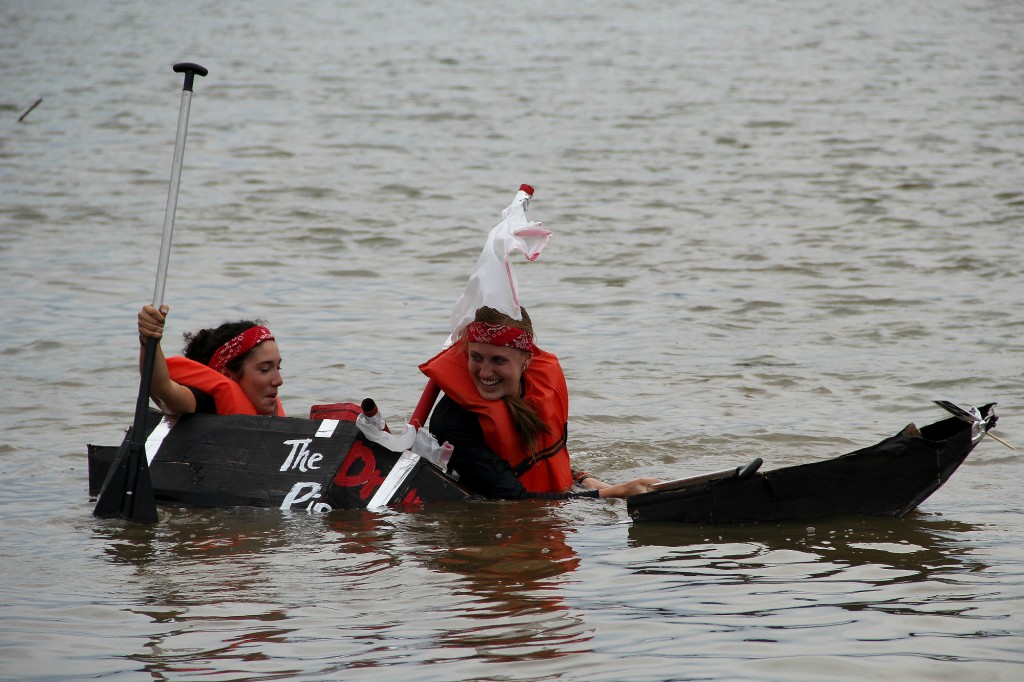 Surprisingly, very few boats sunk, and they all went down laughing as they competed for the Titanic prize. These "Dunkin Pirates" waved their white flag of surrender a little too late.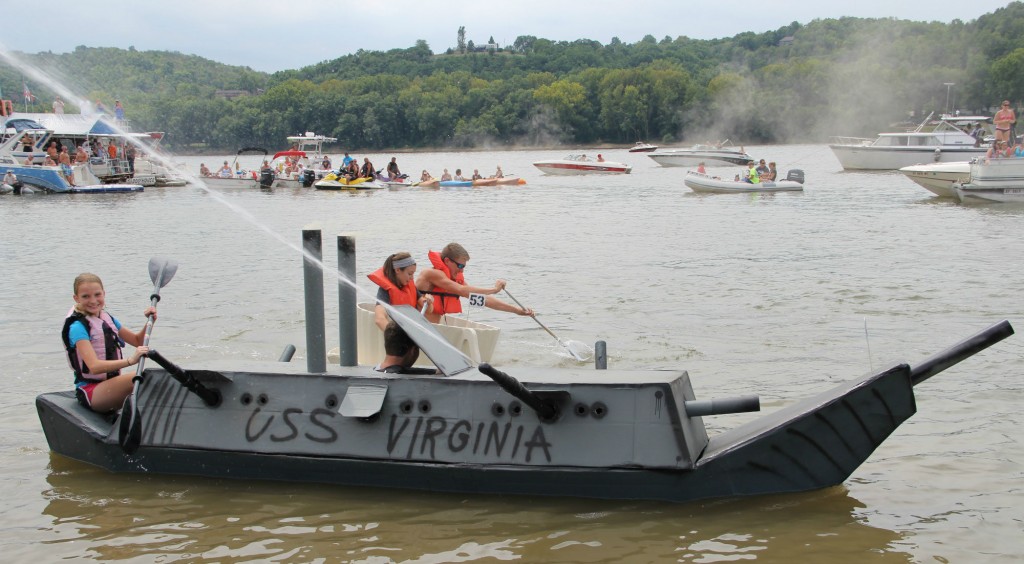 The boy hid in the USS Virginia before the race began while his sister rowed. Just before they reached us, the boy surprised the crowd with his water gun. Spencer took this shot right before ducking to protect the camera. Also, check out the (faint) real steam.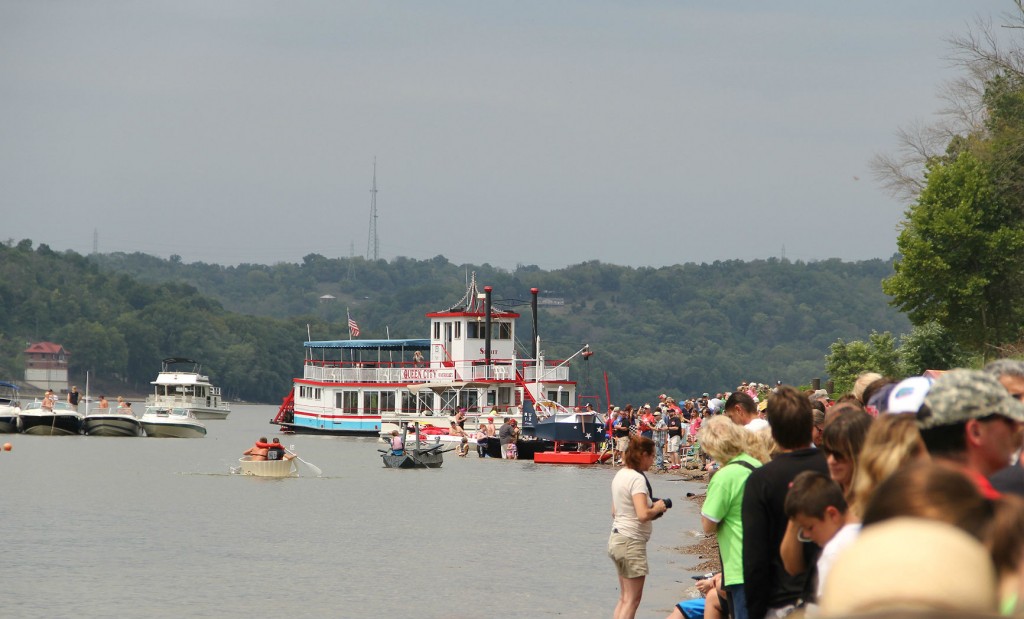 This is the fifth year in a row that the Tea Cup has made it the full 200 yards of the race course. I wonder where they store it the rest of the year?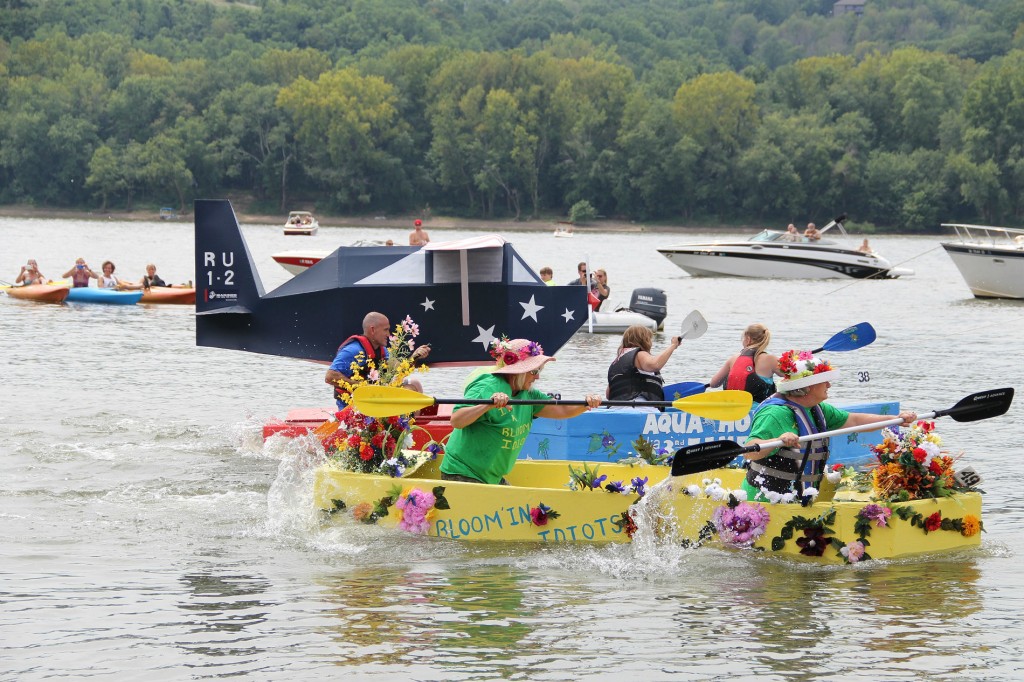 Don't underestimate the flower shop ladies of the Bloom'in Idiots. They beat out much younger competition to win their heat by a landslide.  Look at their paddles' synchronization.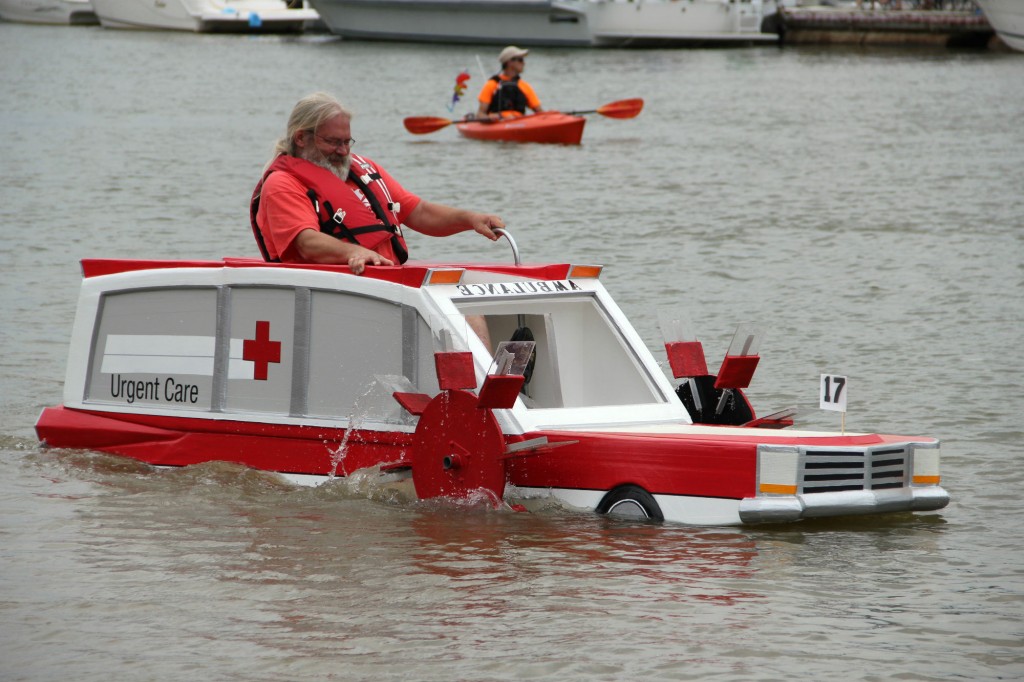 Paddle boats included. Although this guy only won his heat because the other old paddle boater took a major detour to grab beer from spectators on a real boat. The poor announcer didn't know quite what to say as he tried to figure out what was going on. The festival and race were both alcohol free, so the only place to get it was from spectators already out on the water.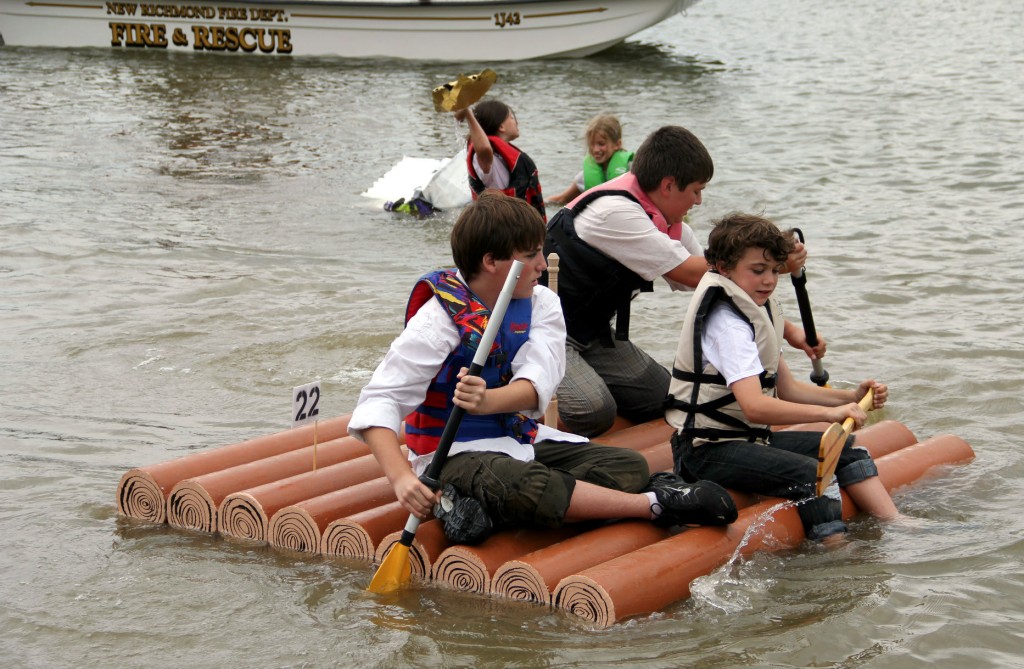 Tom Sawyer raft.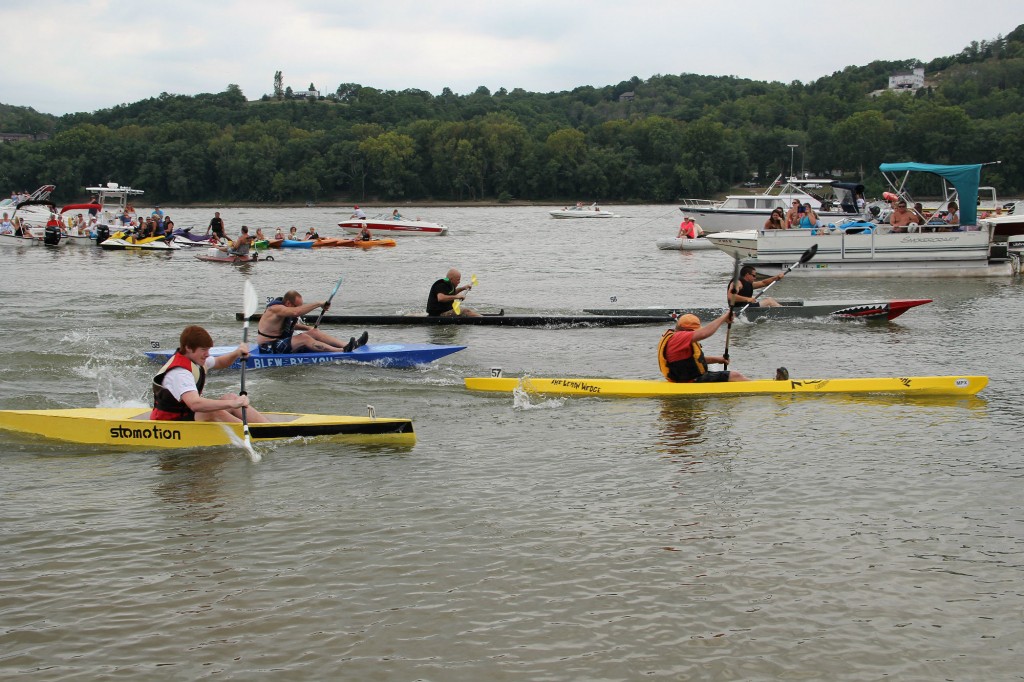 Last racing picture: the speed heat.
 Frog legs, anyone? Instead, We opted for the best Greek food I've had in the Midwest. Then we rushed off to dinner with some families from Spencer's work. In the three months that we've been here, at least one new family has asked us over to dinner each week. Is it bad that we now count on one free meal a week in our budget?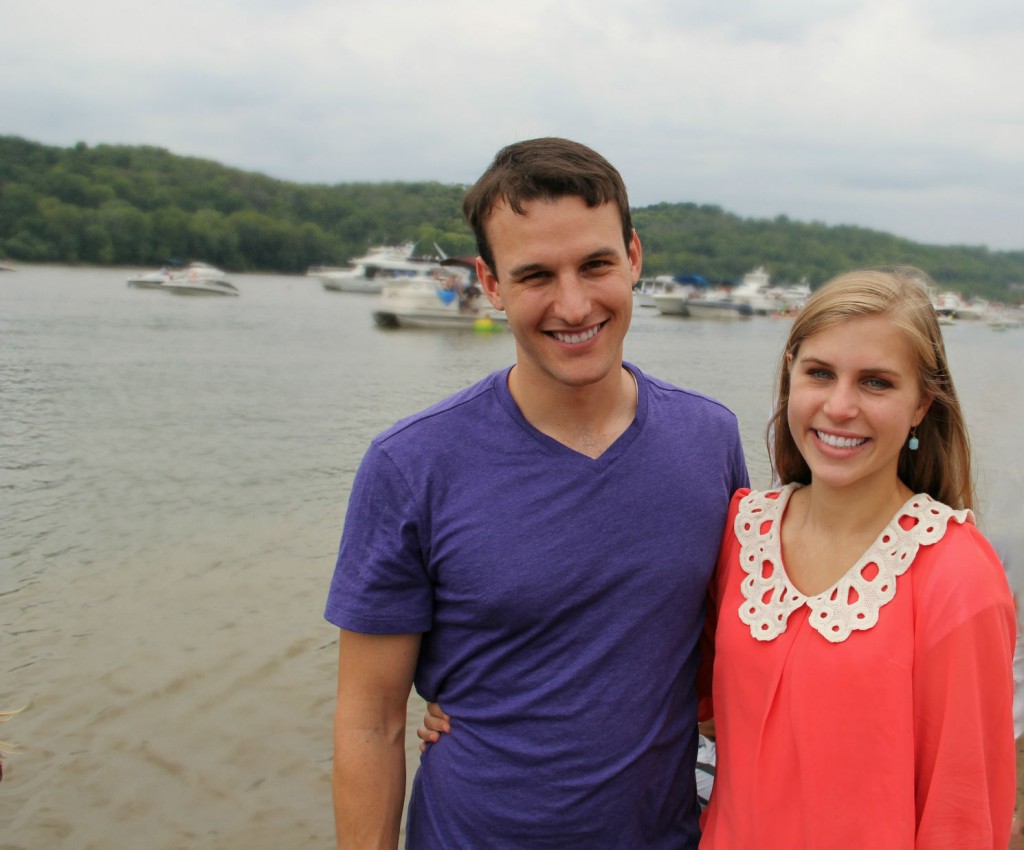 Thank you, New Richmond, for a lovely day. For people in the Cincinnati area, this regatta is well worth the drive, but not well advertised. (It's mostly a local event). Put it on your calendars for next year so you won't forget!