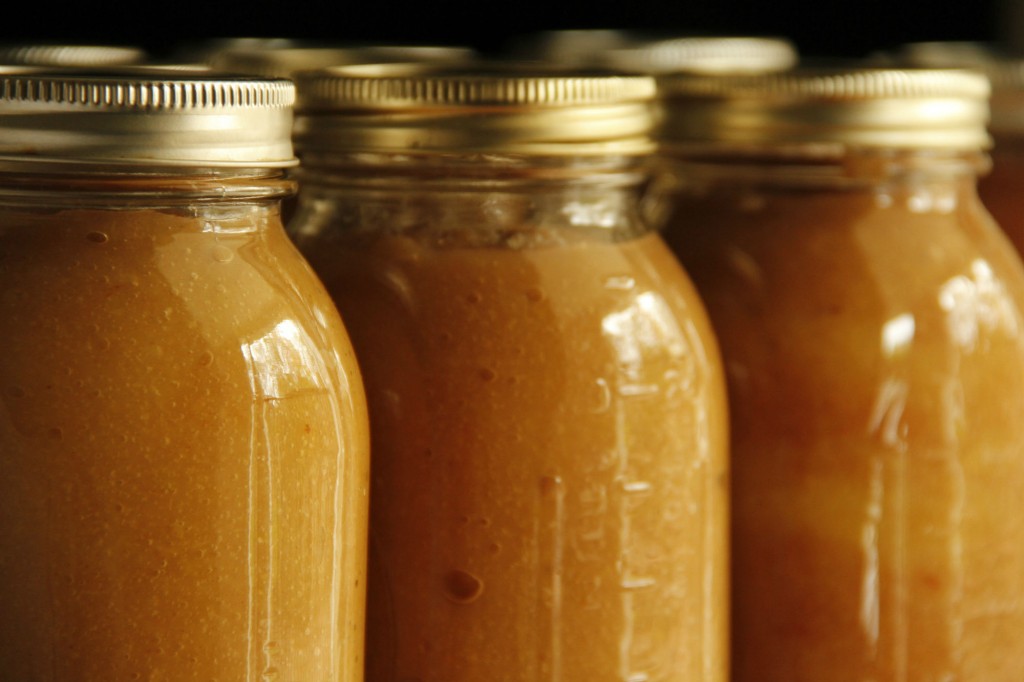 Worried that their children weren't going to learn to work, my grandparents bought an orchard. Their children tell stories of praying that there would be an early frost so that the apples would die and they wouldn't have to pick them. All growing up the apples never frosted over, not even once.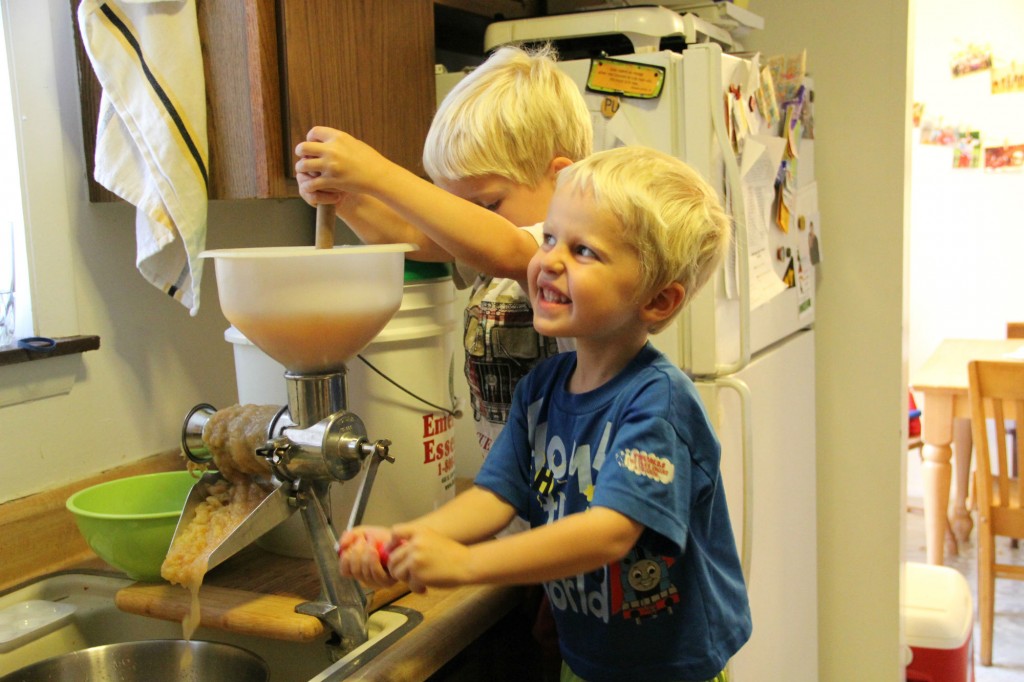 The grandchildren also learned to work. I'm on the younger end of the cousins, so being old enough to pick apples (instead of just sorting) was considered a treat. I can't remember making applesauce, so when she visited us this summer, my cousin (and those two cute boys) offered to pass on the art.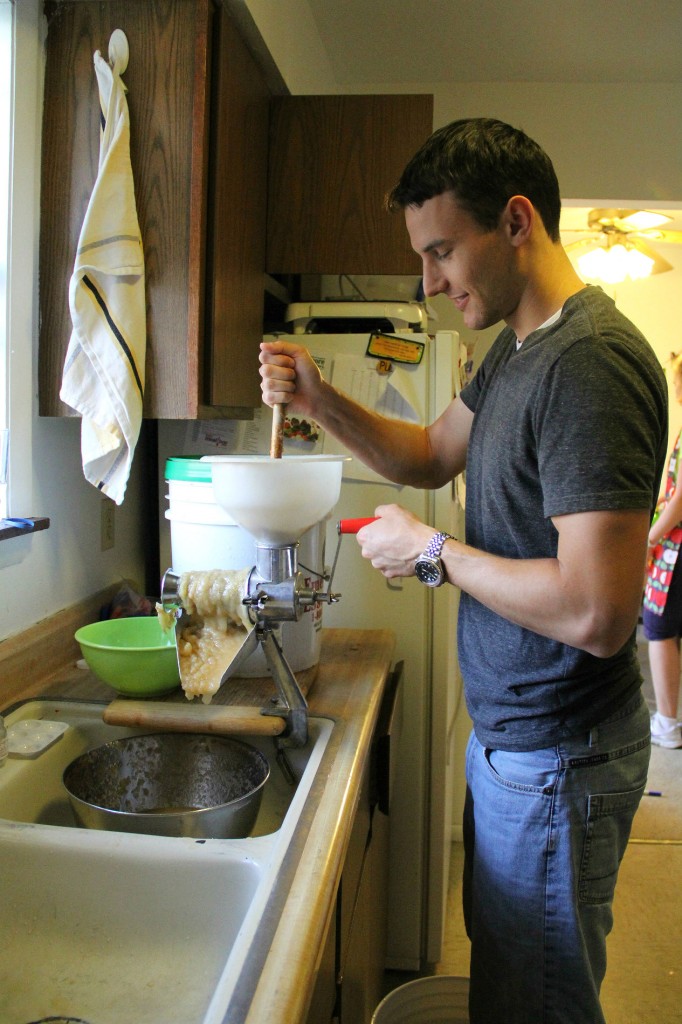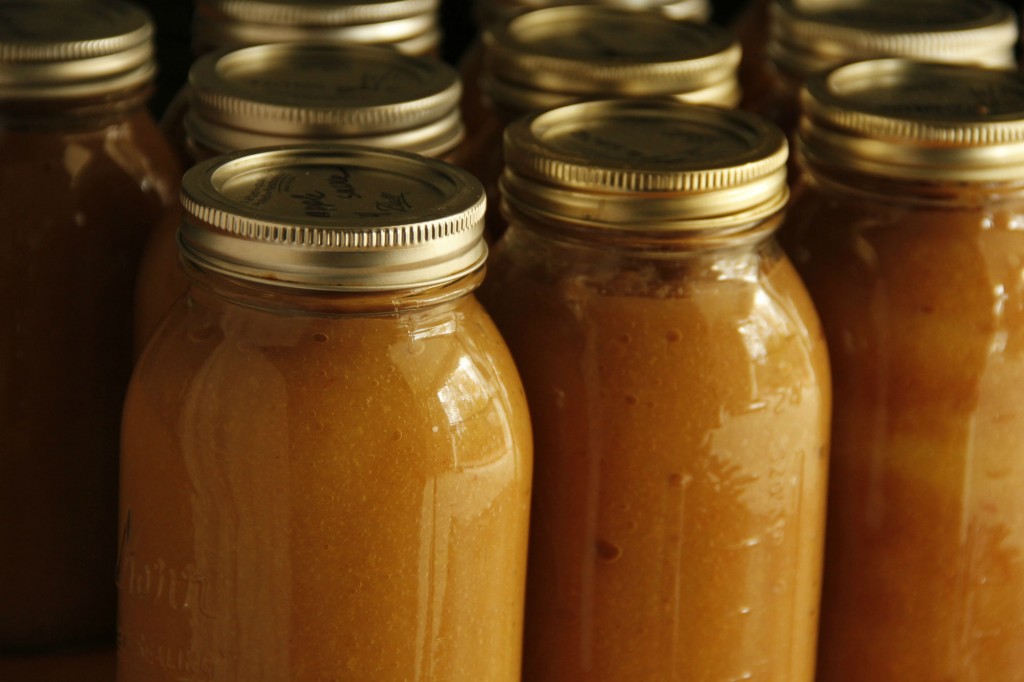 To celebrate a successful morning we went to "Howling with the Wolves" at Wolf Park.
Every child's dream. Or maybe that's just true in Alaska (where the elementary school playground is dominated by wolf packs instead of cliques).