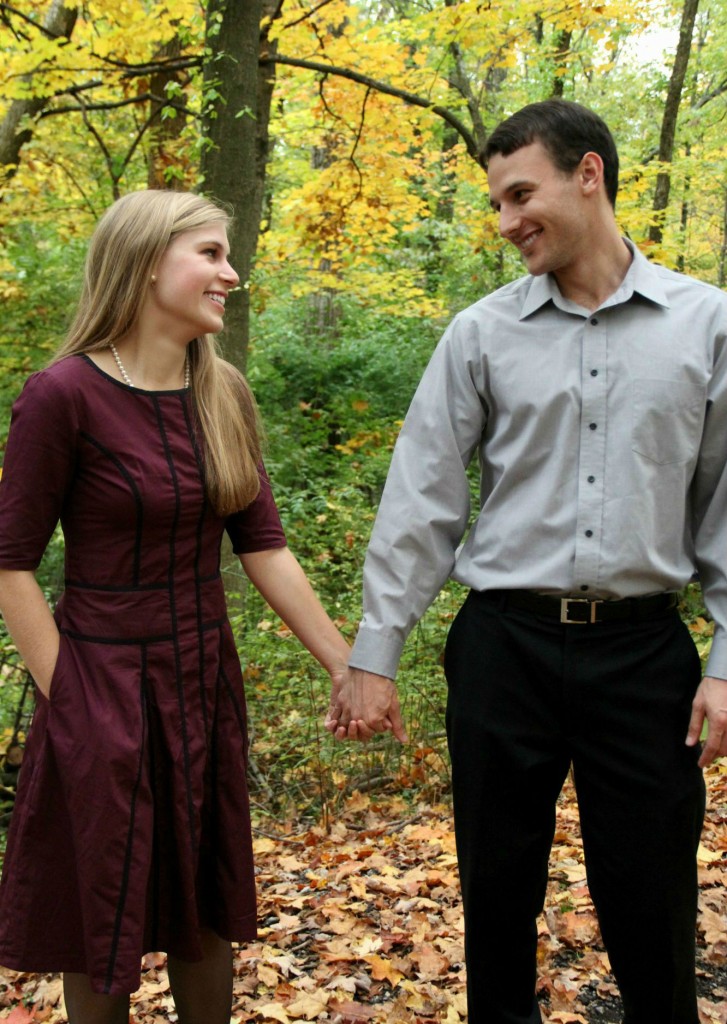 Last year one of my very favorite dates was a hike up in the mountains to a beautiful waterfall. On the way back down the mountain Spencer had the idea to collect leaves and fill my apartment with colorful bouquets. At first I was skeptical, but the festive bouquets kept their colors for over a month and brought autumn to me and my roommates while we were stuck inside studying. This year Spencer and I decided to carry on the tradition and Ohio foliage didn't disappoint. I now have a cheerful bouquet of leaves displayed on the fireplace mantel.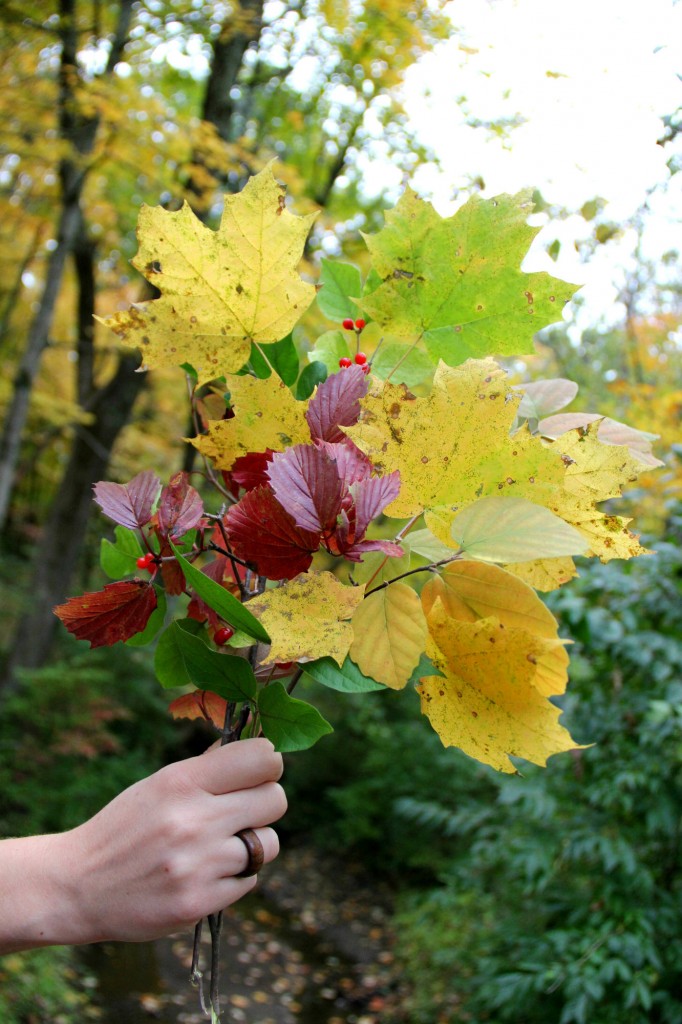 We run on this path every day, and ususally come across a doe and her two fawns. They bound along with us for a few seconds or stare back wide eyed. The click of the camera particularly fascinated one of the fawns. That, or "deer in the head lights" applies to cameras as much as cars.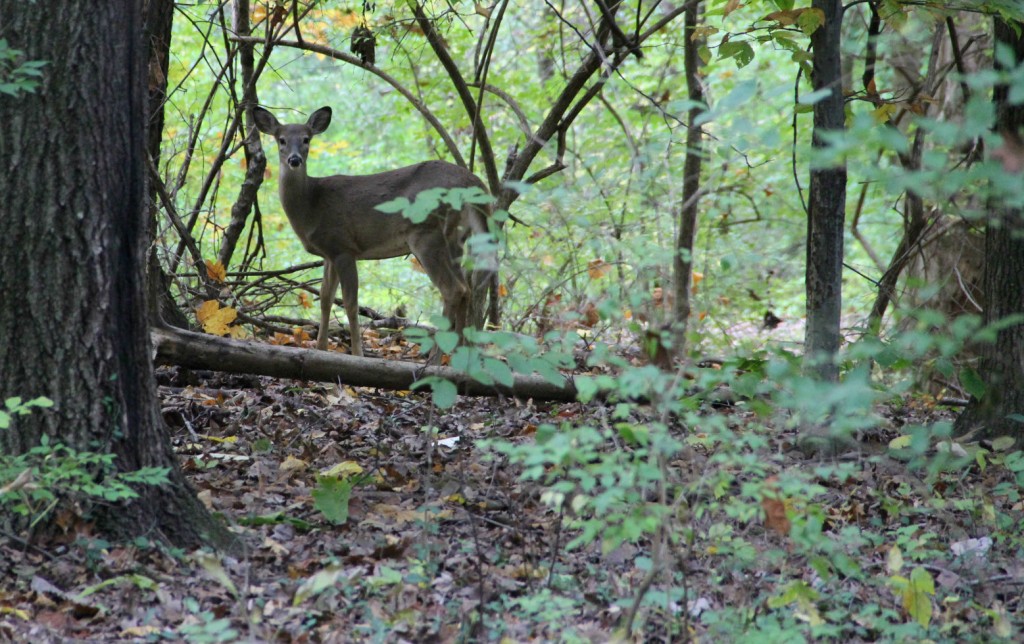 A few weeks ago eShakti approached me about doing a collaboration with them here on our blog.  The site has a high turnover, so if you see a dress you like be sure to get is soon! At the time I checked, eShakti's dresses were in full fifties "fit'n'flare" swing. The very best part about the site is that you can completely customize any dress. For this dress I added pockets, 3/4 sleeves, lengthened the dress to the knee, and chose the boat neck cut for the neckline. I even sent them my exact measurements for the perfect custom fit.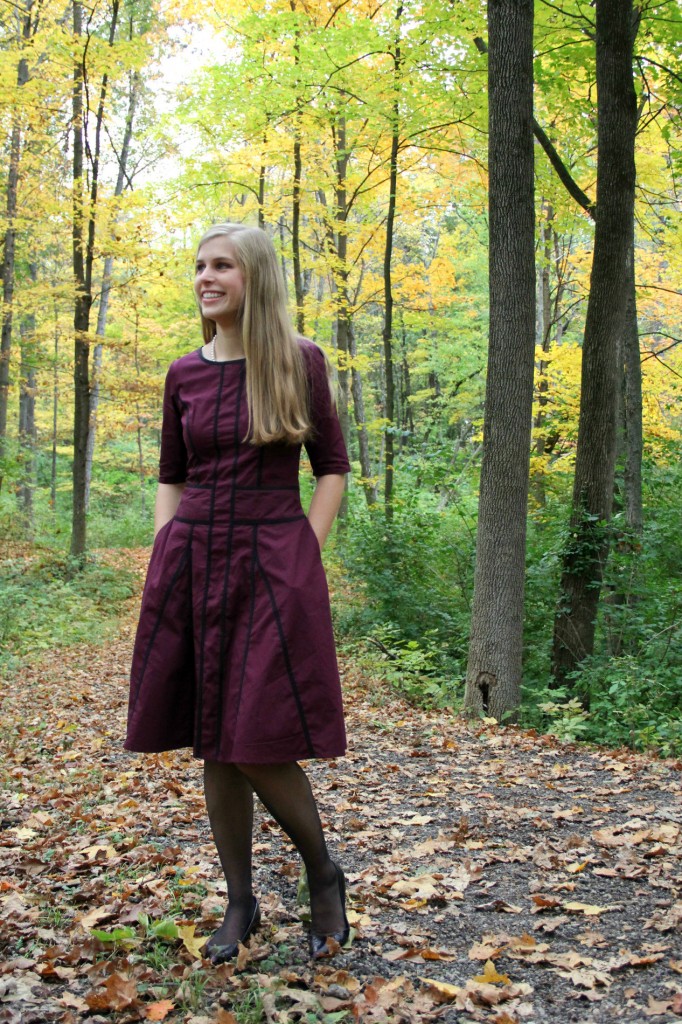 The one piece of advice I'd have when ordering off eShakti is to be sure to give yourself a little room for breathing/moving or just stick with the site' s generic sizing. That said, I really do love the way the dress turned out, especially the pockets. I'd definitely order from eShakti again, and wish I'd known about this site for my bridesmaids dresses. You can get 10% off your purchase from eShakti now through 10/27/14 using promo code "anneandspencer". This code can be used with other offers unless otherwise noted.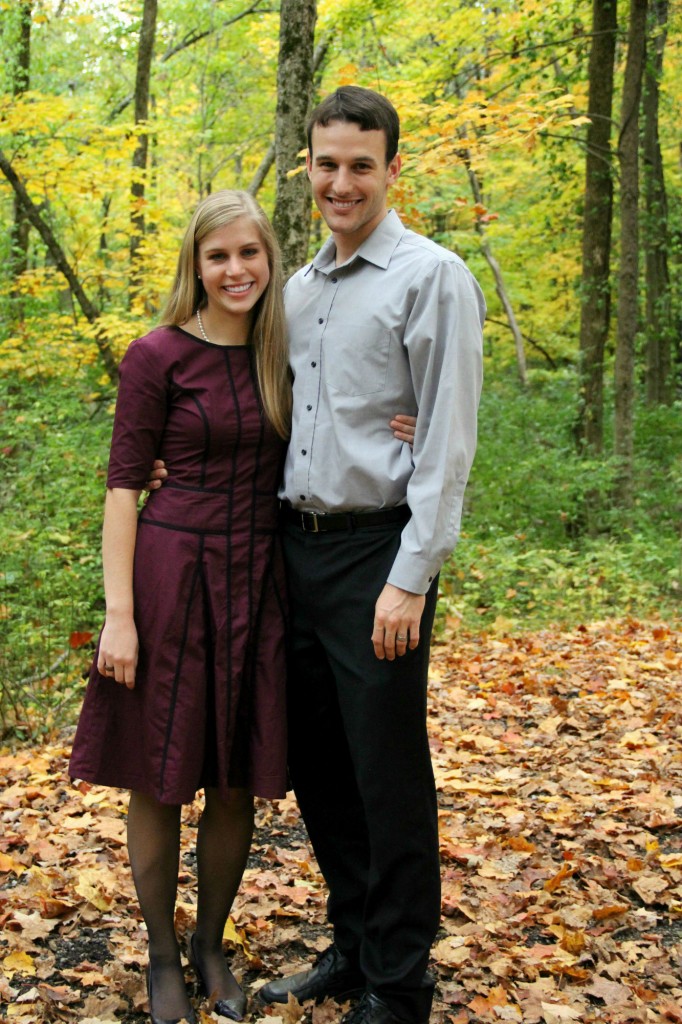 Dress: c/o eShakti| Pearls: gift | Heels: Steve Madden | Ring: Arbor Design (sample not available for sale yet)