The family reunion is this weekend in Utah. We won't make it this year, but Fenton's post inspired me to reminisce a little in honor of the three most anticipated days of the year.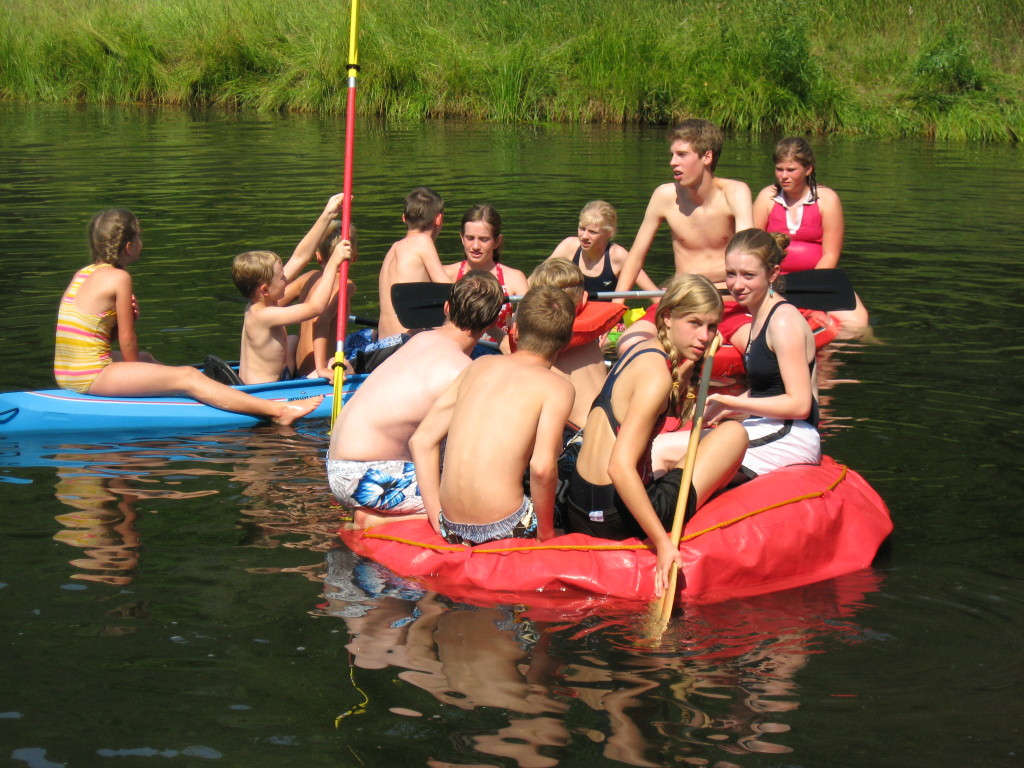 Notice how my cronies and I are on the coveted red tube. At this point the older cousins were too lazy cool for water fights, so my age group was the oldest to rule the pond before we had to stop using Hatch Patch. In our eyes we will therefore always rule the pond. Jane and I are probably glaring at my little brother who was likely trying to throw mud at us. Crazy that he is now old enough to be on a mission.
Growing up, my mother remembers coming to Hatch Patch to play with her cousins every year. I'm thankful that many of my best childhood memories are in the same setting. Unfortunately, our family has grown too big for the property and we've had to move locations. Fortunately, Hatch Patch 2 is just as beautiful. I haven't been to a family reunion there yet, but I have played on the property around Toad Hall. It's the perfect place for the younger kids to bond and form their own memories. Have fun this weekend! We really wish we could be there!