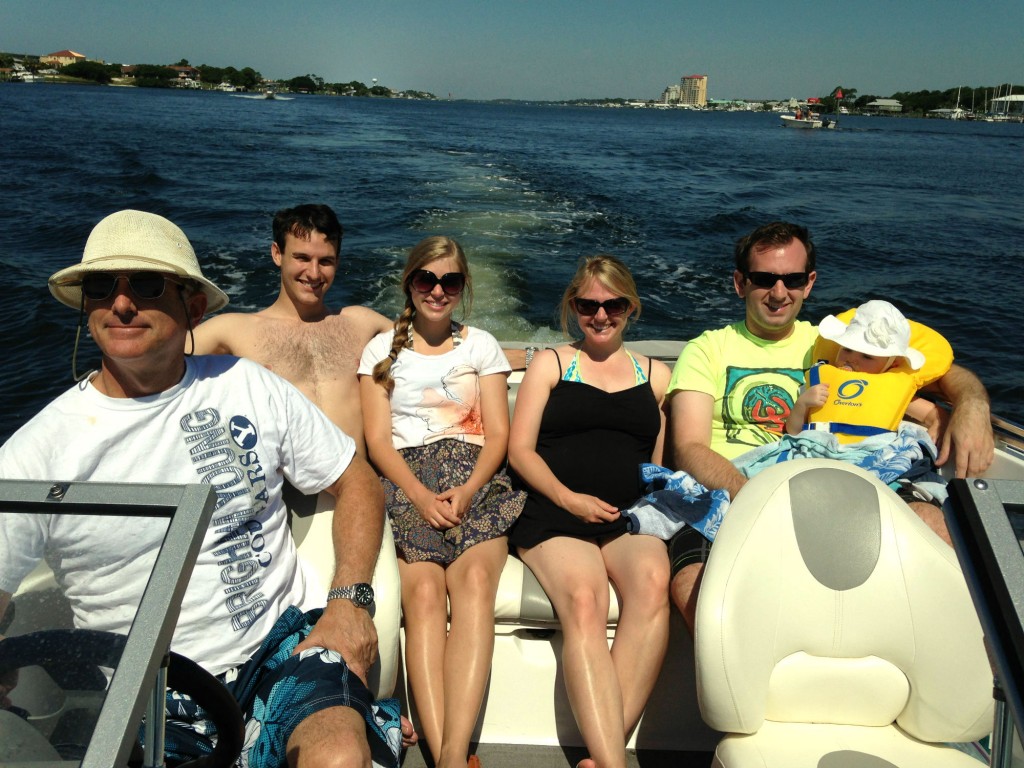 When we heard that Spencer's sister, Emily, and her family were visiting, we took advantage of the holiday weekend and drove down to Spencer's hometown. An amazingly good sport, Emily adventured with us despite her pregnancy. First on the agenda: boating down to the Gulf of Mexico and pushing Spencer off the boat =)
Two dolphins played with the boat. Spencer and Emily reminisced about dolphins eating little fish out of their hands when they were kids (don't try it–it's illegal now).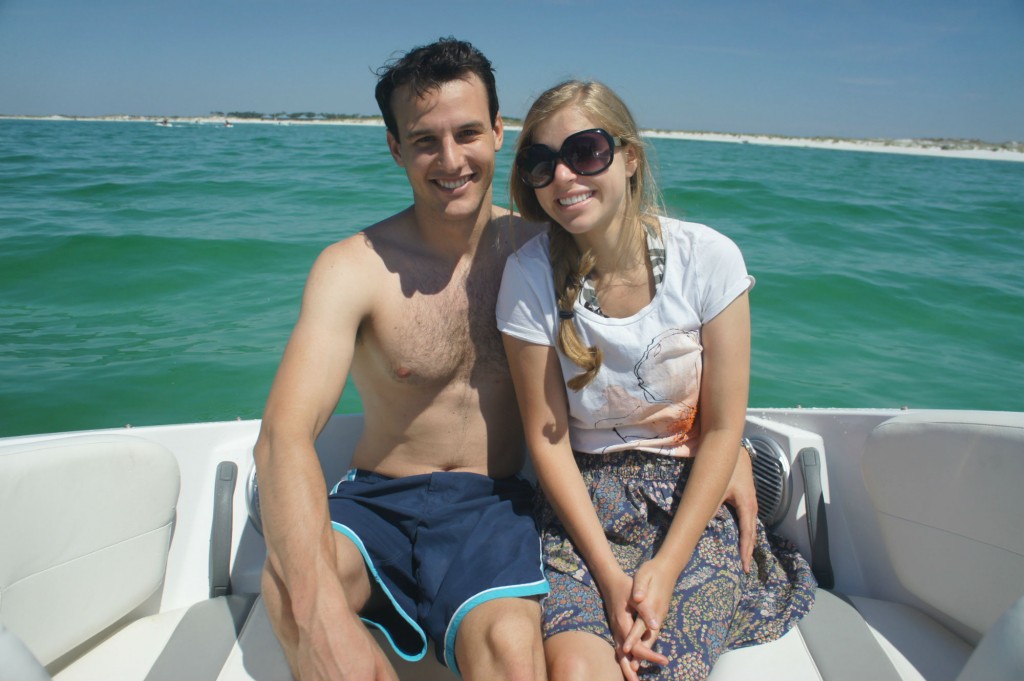 A much needed break. One thing is certain–we'll be back.