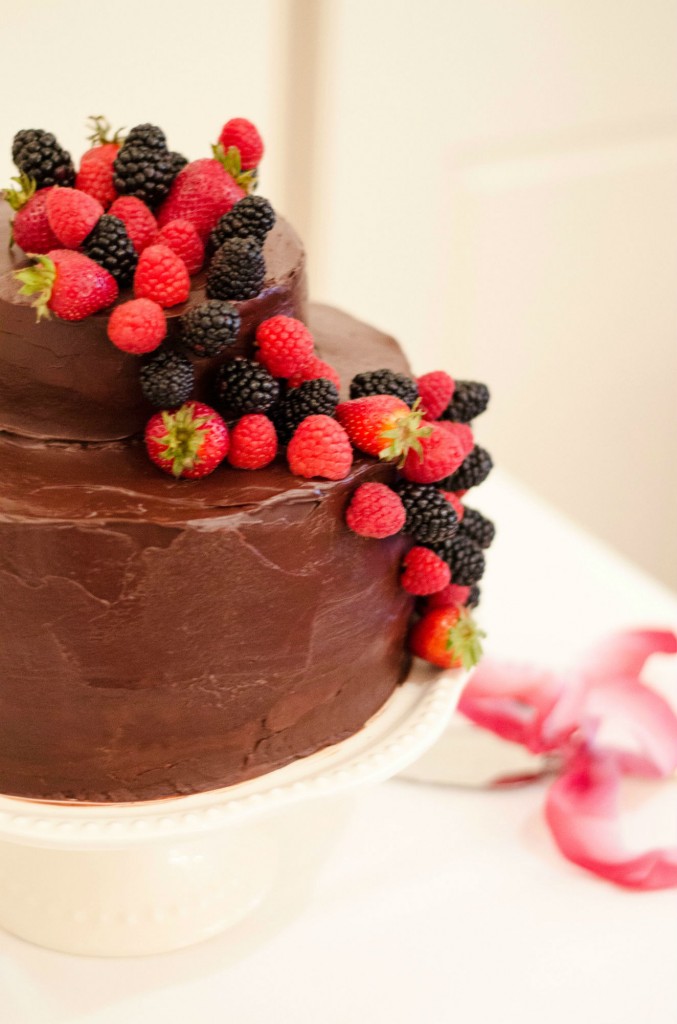 By the time we needed to decide on a wedding cake, our wedding planning was in full swing and I realized that:
1) Spencer cared a lot more about cake than I did
2) Our cake preferences are pretty different
While reserving the right to veto, I ended up letting him choose the cake.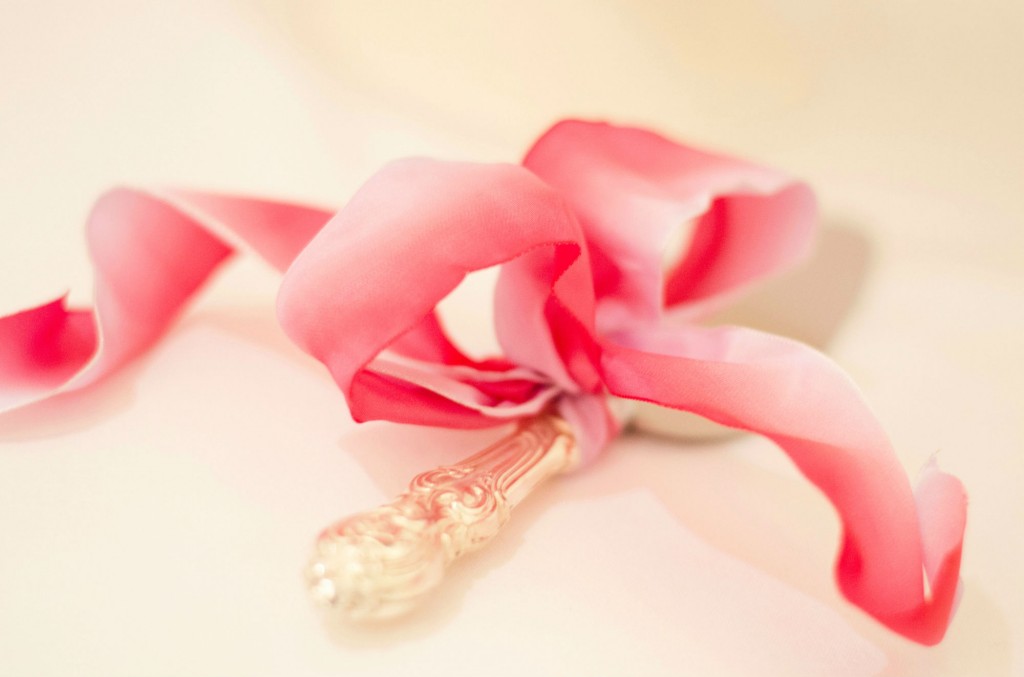 We looked through different bakeries and many Pinterest boards, but couldn't find what Spencer had in mind, or something that tasted as delicious as he was expecting. Nothing tasted as good as we were expecting because we were completely spoiled by my cousin Jane's desserts. Wait, we were spoiled by Jane's desserts–why didn't we just ask Jane to bake the cake?
Done. Best choice of the wedding.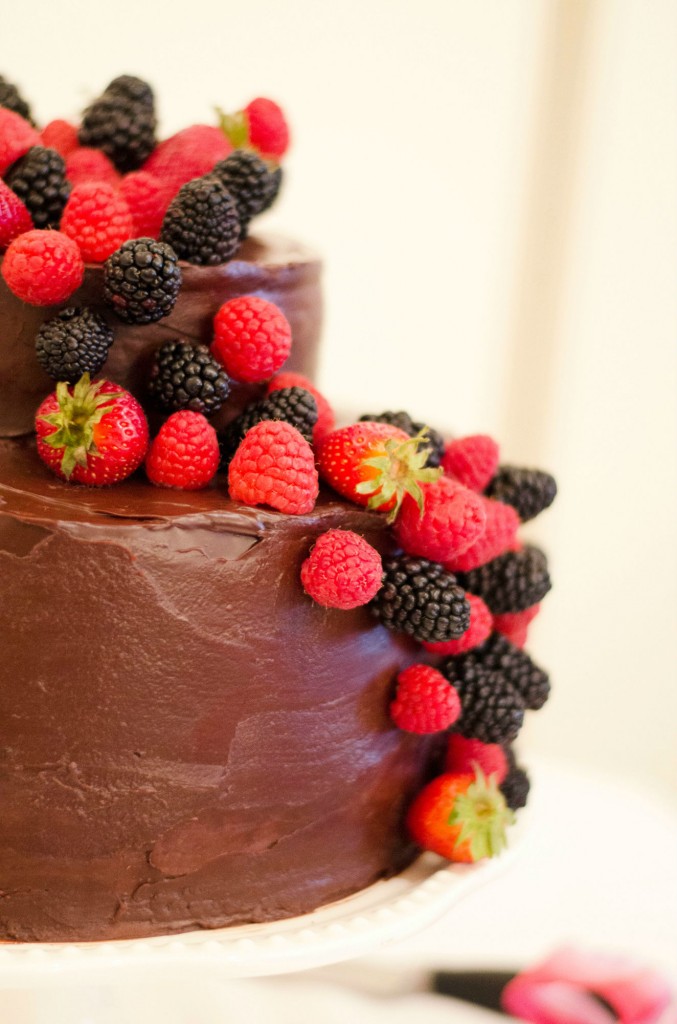 Spencer's favorite part besides the chocolate and berries? Jane shared the recipe and her decorating secrets so we can eat fresh berries and cake for our anniversary. No freezer burn for us. 
We don't have any pictures of cutting the cake, but I got Spencer pretty good:) For months, Spencer teased me that he was going to shove cake in my mouth when we cut the cake. I convinced him that this would be a bad idea because I was wearing a white wedding dress and the chocolate would stain. He believed me, and offered the most polite bite ever after cutting the first piece of the cake. I wasn't so kind when I returned the favor. I also paid for that by getting chocolate all down my dress, but that's what dry cleaning is for:)
Thanks to Jordan Zobrist Photography for the pictures, and Jane for the cake!