Our delightful hostess posted this picture on Facebook yesterday and it reminded me that I hadn't finished going through pictures of the road trip where we snapped these shots diving for the disc.
The rest of the adventure after the jump: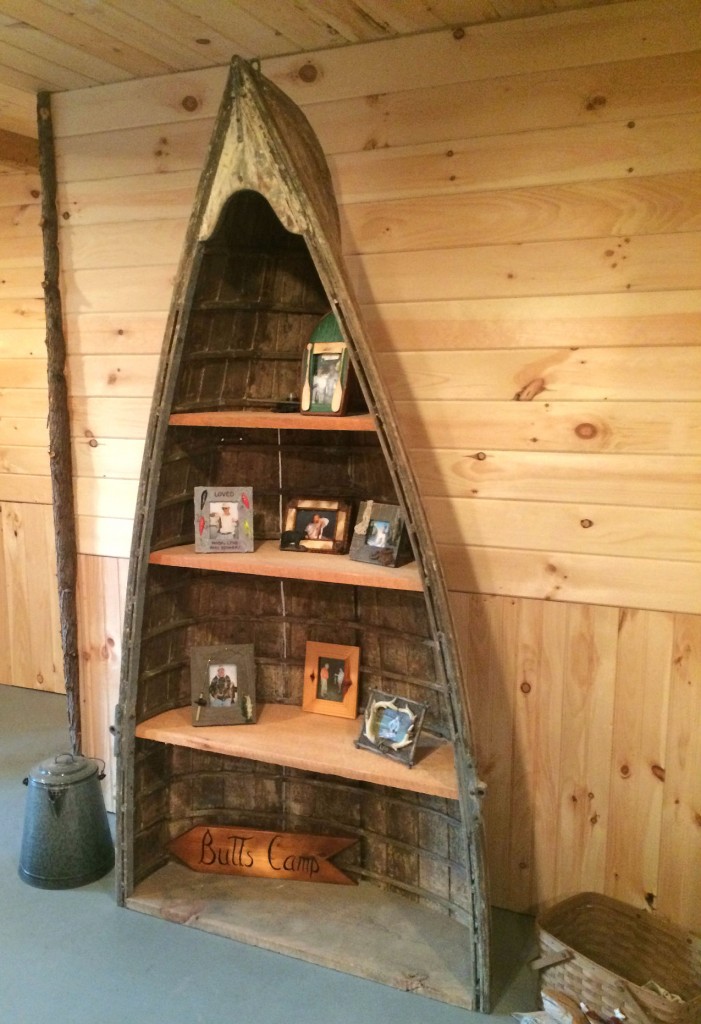 I wish we'd captured more details of the beautiful cabin. This shelf is half of an old kayak from the neighbors. The neighboring cabin has the twin shelf made from the kayak's other half. One of my favorite memories from the trip is everyone sitting cozily in the festive kitchen the first night, sipping hot chocolate, and listening to theories as to why the Malaysian air crew crashed (they probably slowly lost oxygen).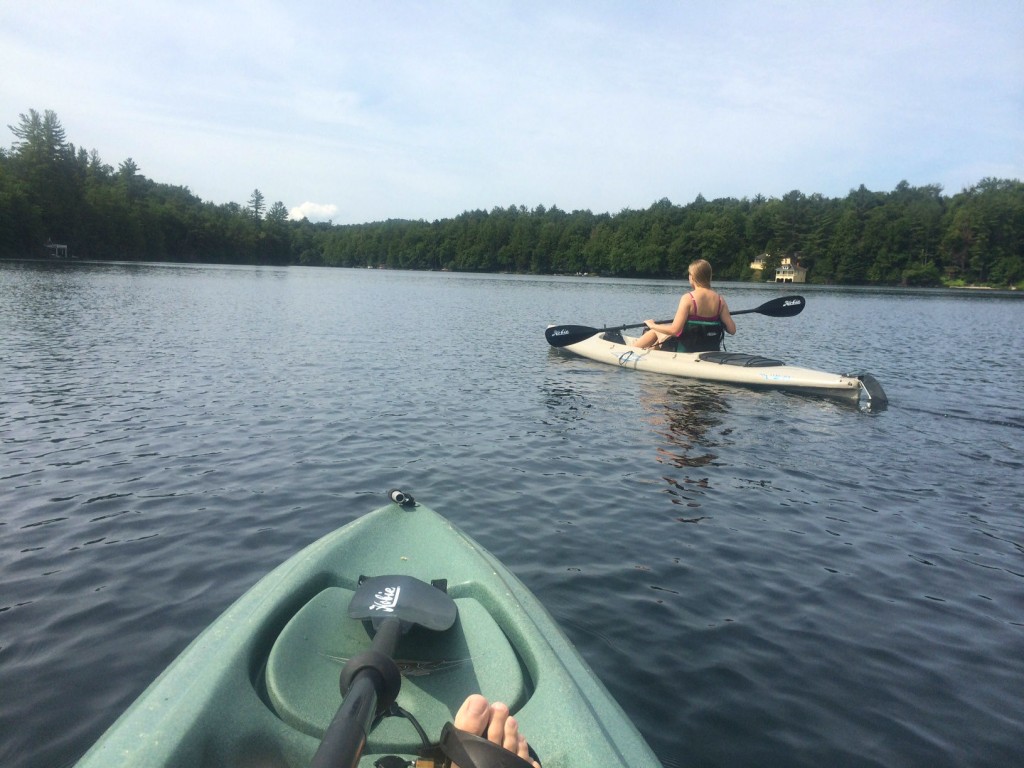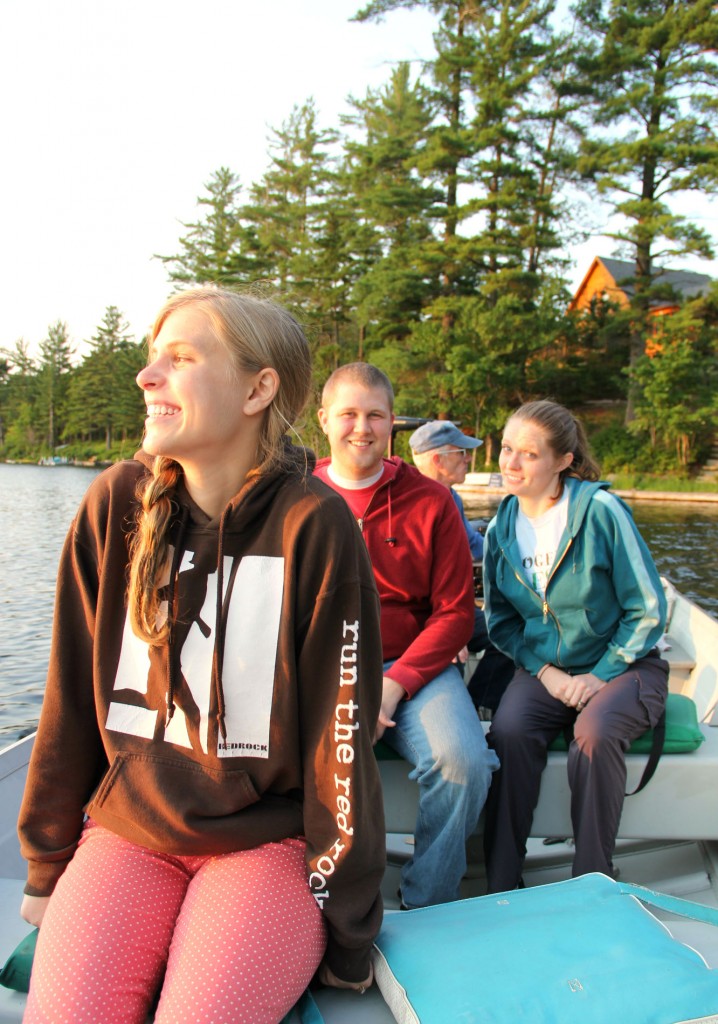 Gotta love Skyler's face in this:) The second night we boated out to a concert on the lake. The audience was in boats and the singers stood out on a deck. My Canadian friends came in the motor boat with us, and Nick and Skyler took the canoe. The canoe may or may not have tipped–much to the chagrin of someone's iPhone.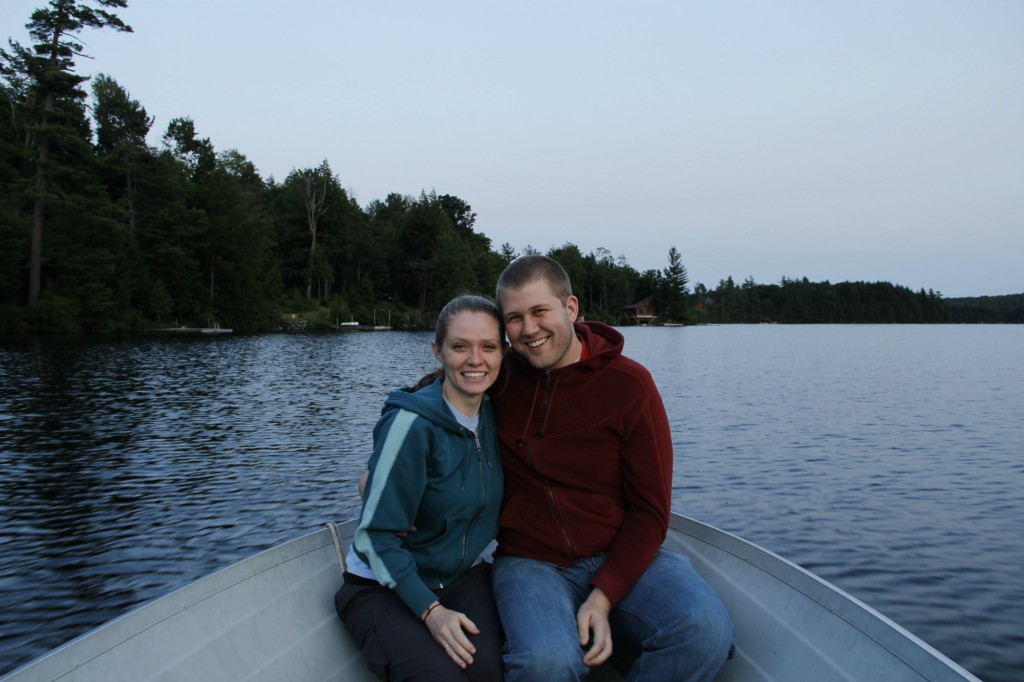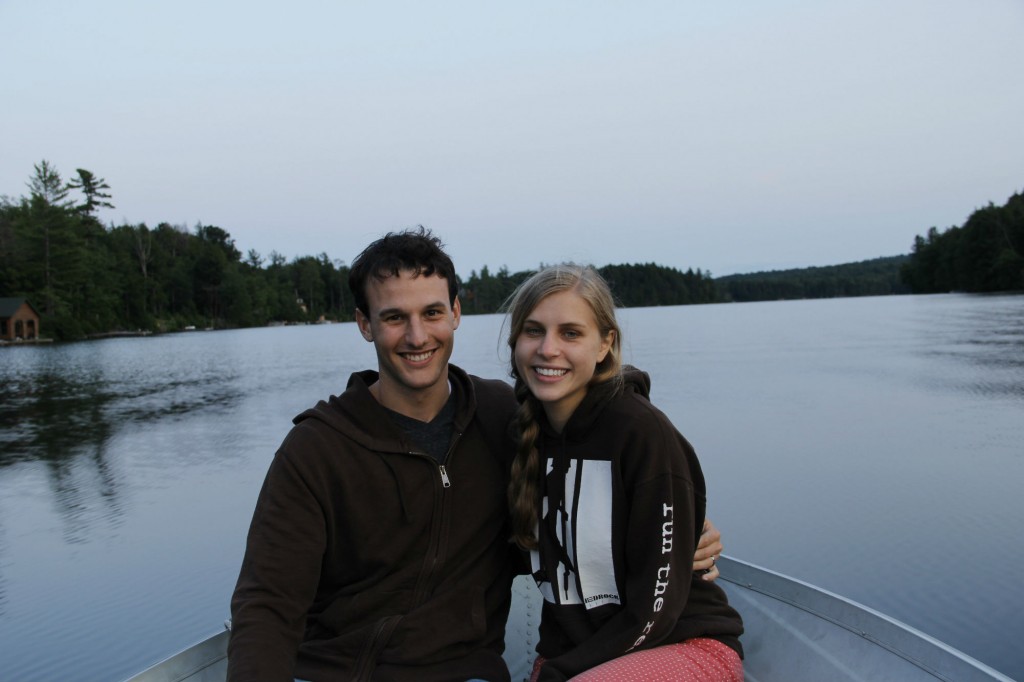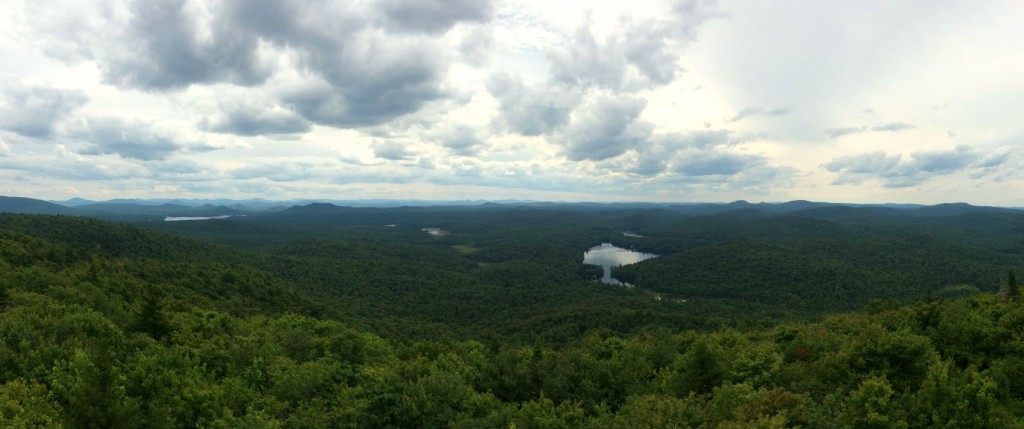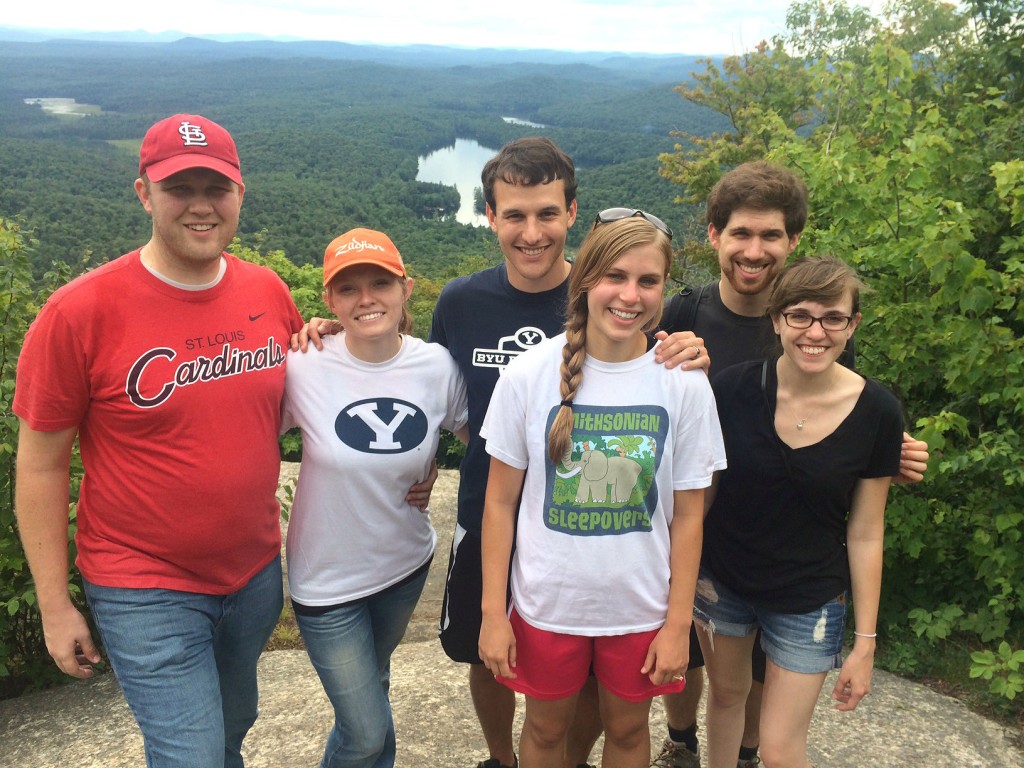 If you ever head up to the Adirondacks, ask me about where to get maple syrup. I'd told Spencer that we had to come back with real maple syrup (we just haven't found anything amazing in Ohio), but our hosts beat us to it and surprised us with these cute cans.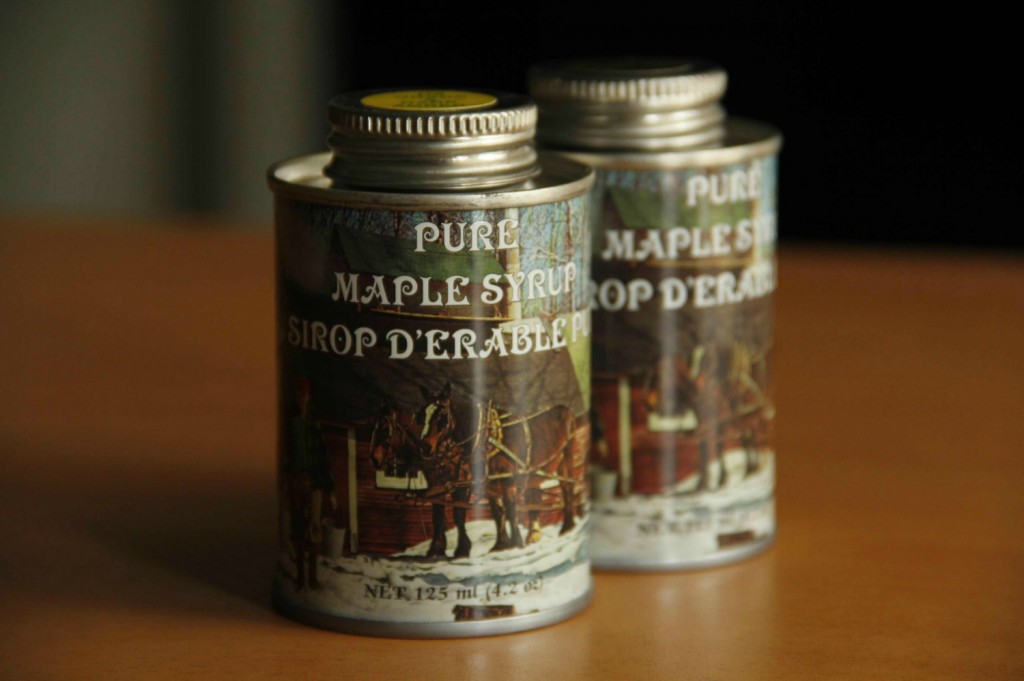 There is a little storehouse near where our hosts live that works on the honor system with customers just leaving money for as many maple syrup cans as they take. Small town perks!
Thanks again for the wonderful weekend! We're counting down the days until we see our hosts again for Thanksgiving (in a completely different, but equally beautiful setting)!