Remember how we spent a Saturday morning helping with Feed Ohio? Spencer and I were asked to help at that base because the home owner had to work that morning. About an hour before we were done, the home owner came back. Turns out he had to work because he is a horse trainer, was a jockey for 14 years, and had six horses that he works with racing that afternoon. We're so close to where the Kentucky Derby is held that attending a horse race has been on the bucket list. So we shamelessly invited ourselves along, and about an hour later, found ourselves at the races.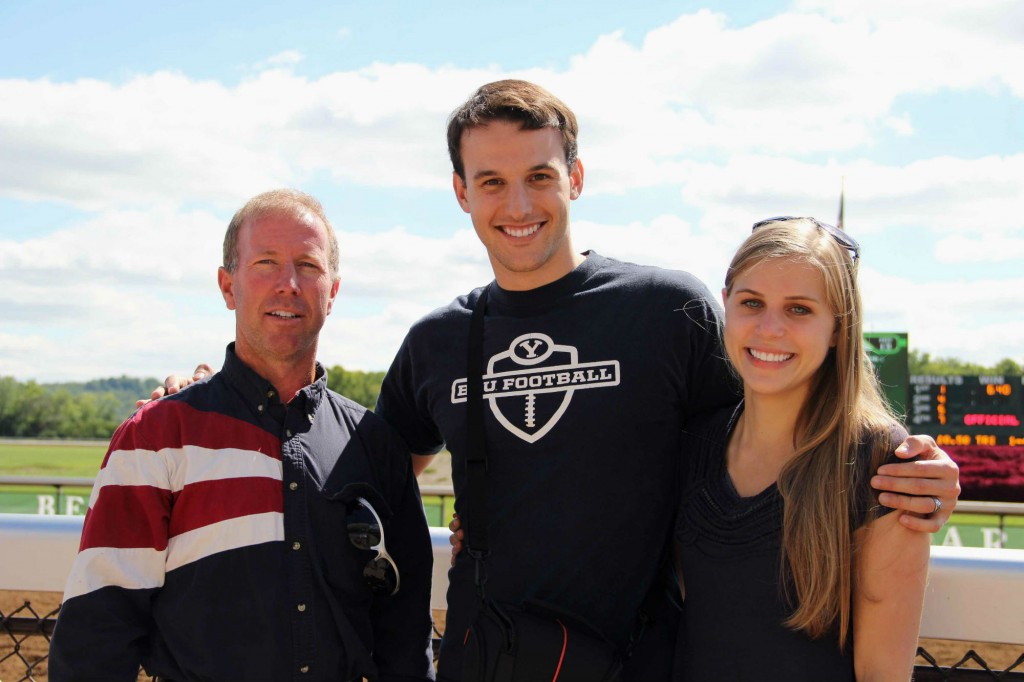 Our gracious host. We pestered him with questions for about 5 hours.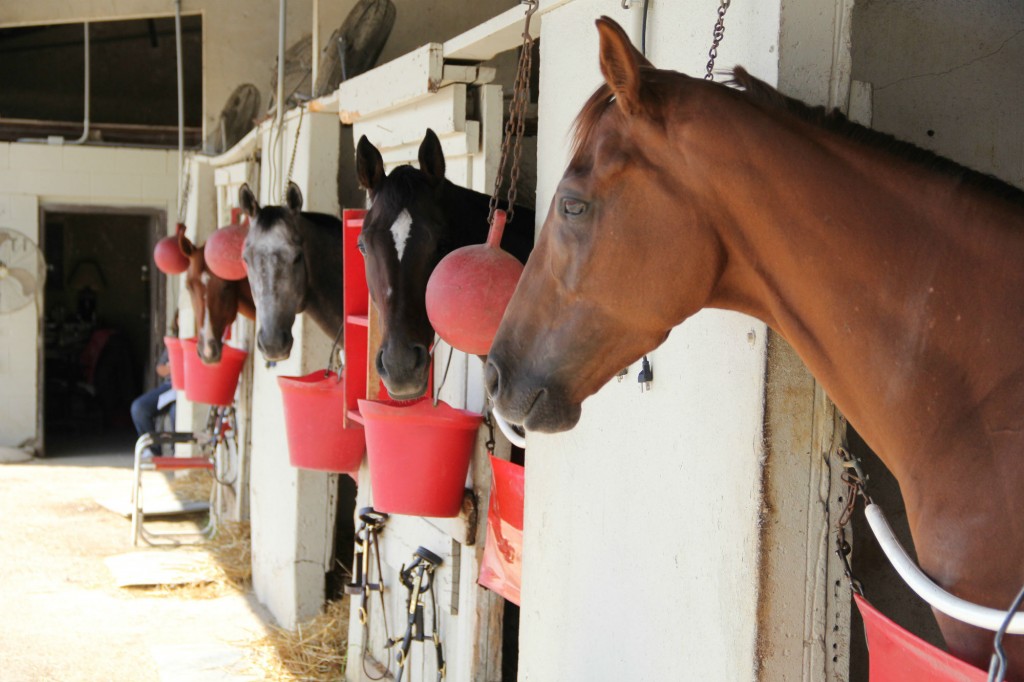 In between races he took us back to the stalls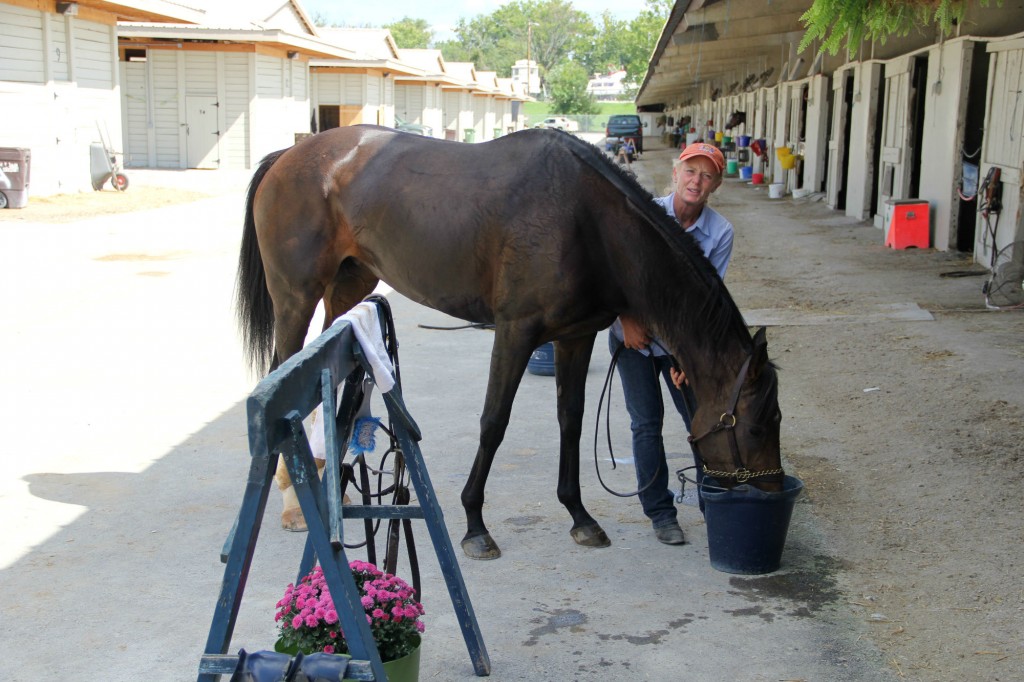 (cooling off)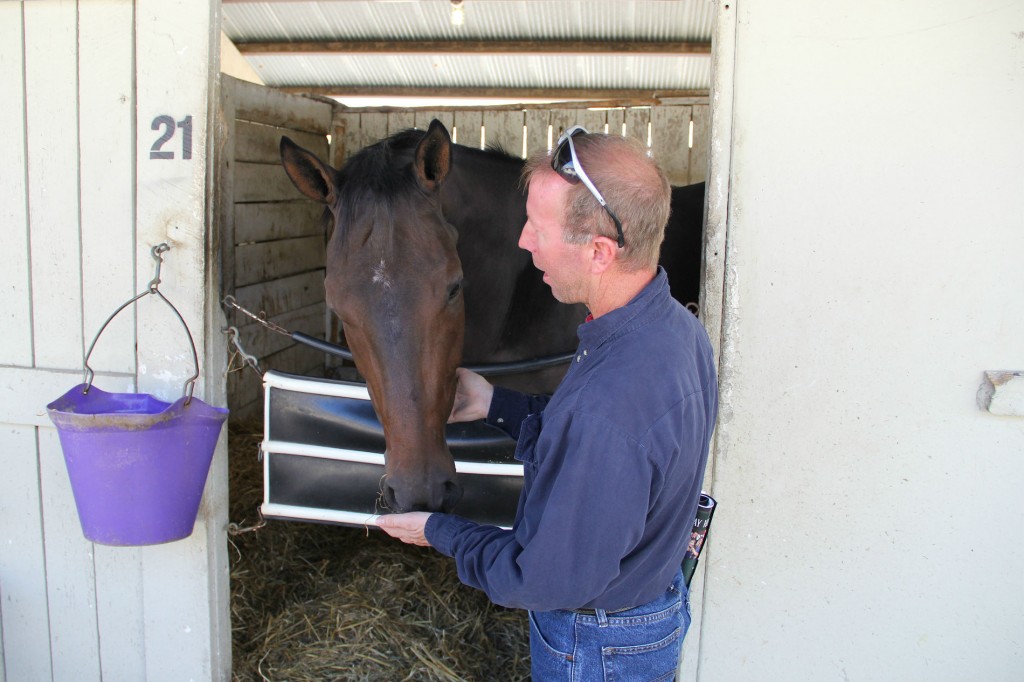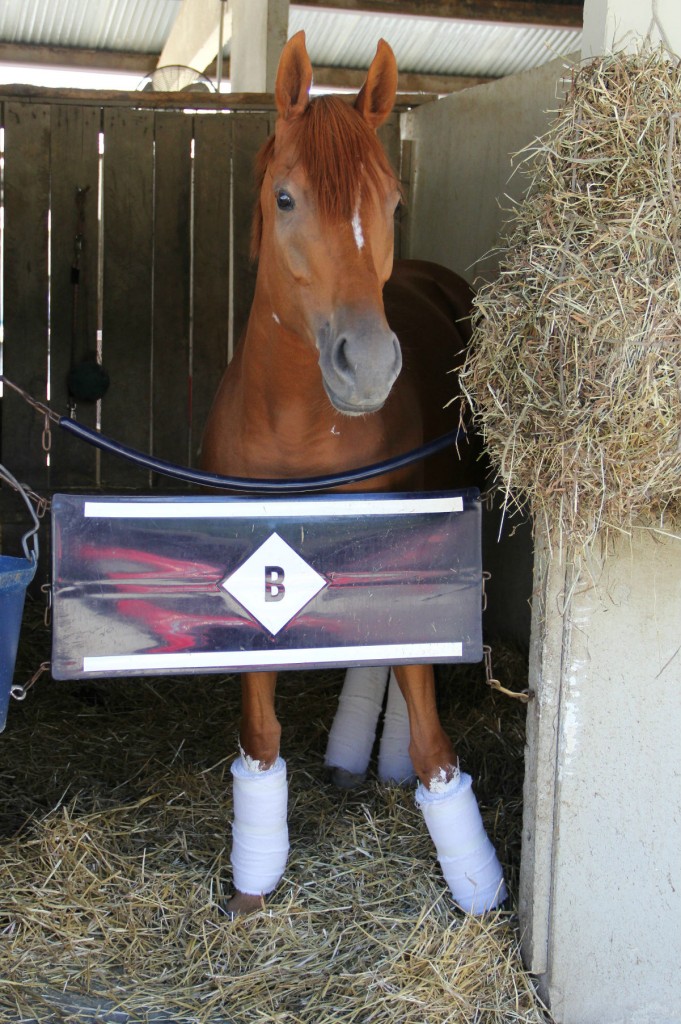 and to watch the horses he works with get ready.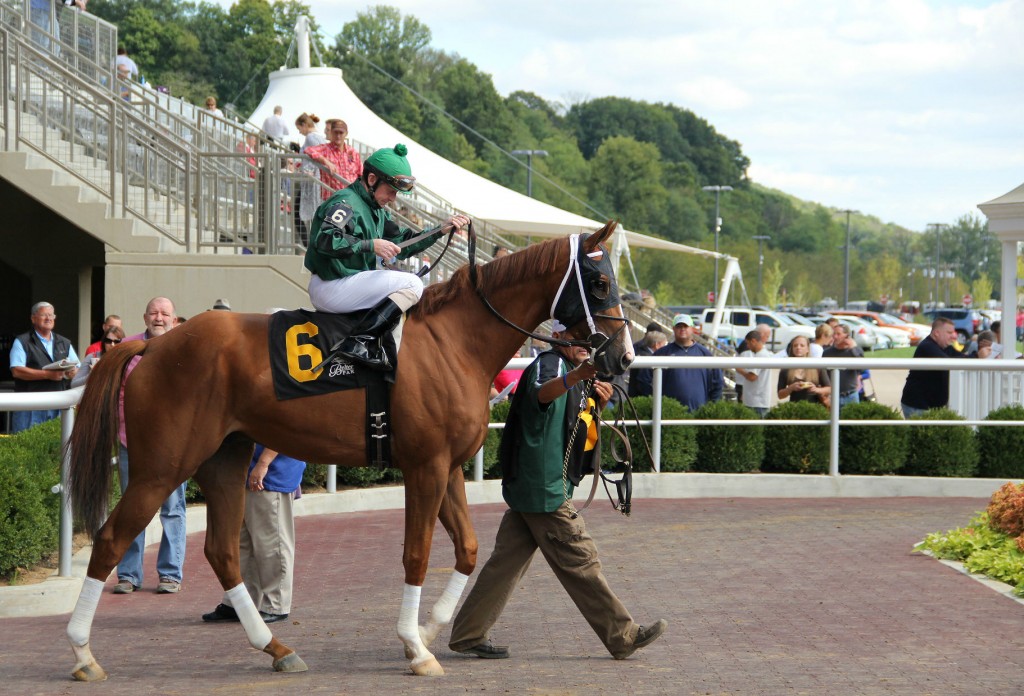 Apparently, jockeys are worse than wrestlers when it comes to losing weight. There is usually a stall in the jockey bathroom designated for throwing up before the race. On the other hand, if the jockey is too light, then extra weight is added to the jockey's saddle.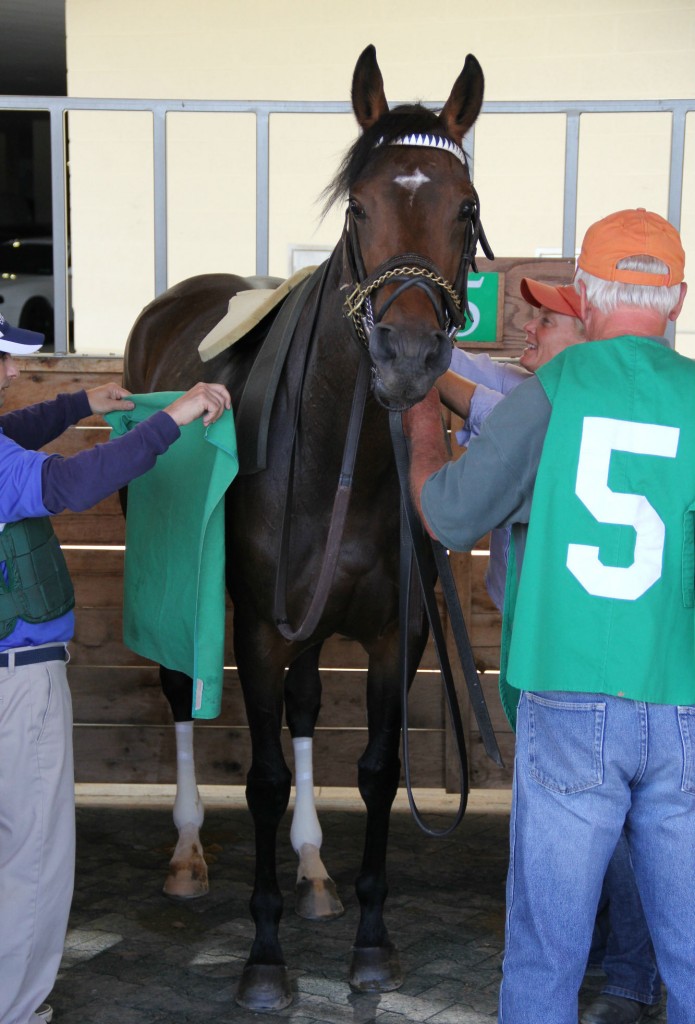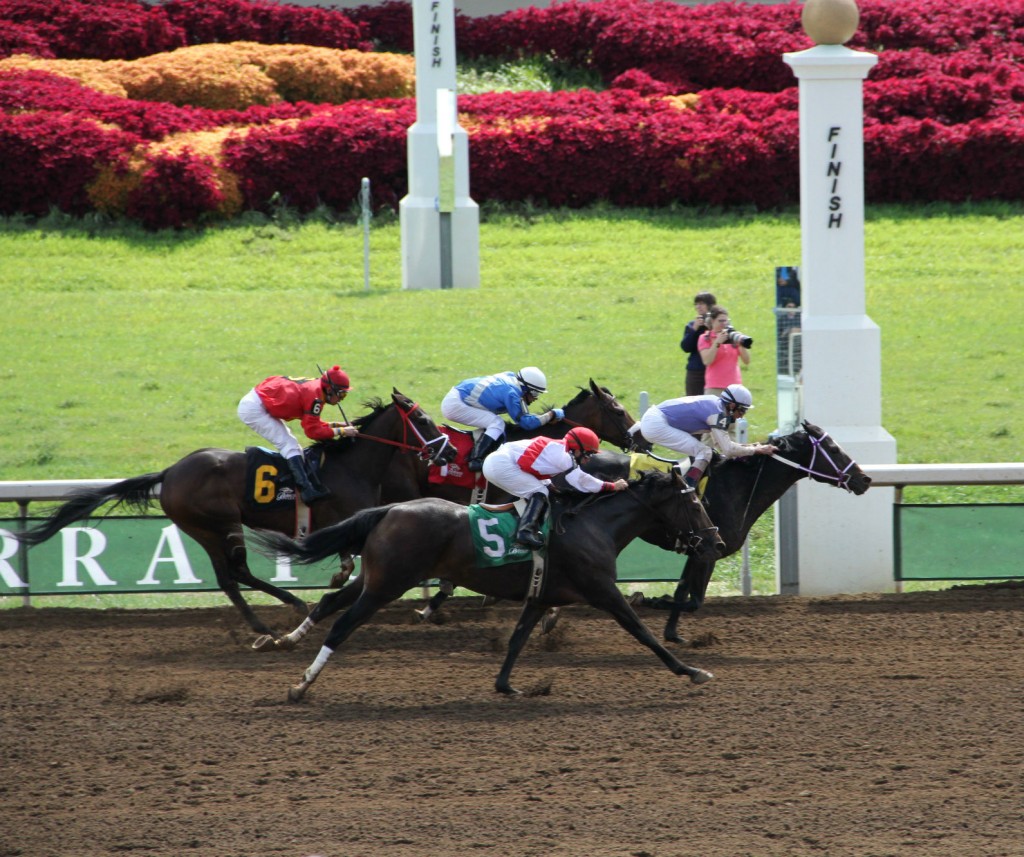 One of the most exciting races of the day: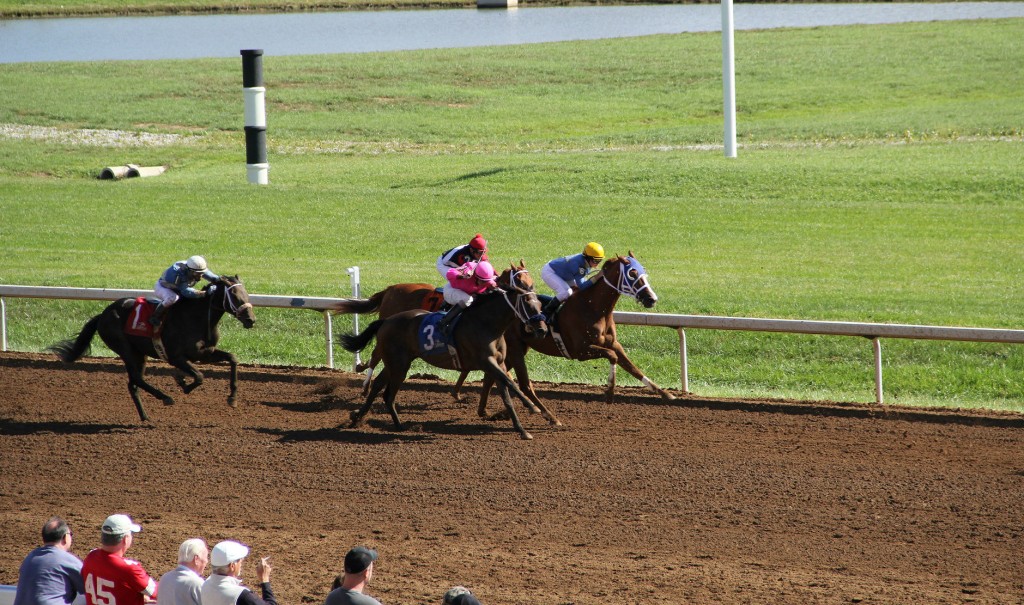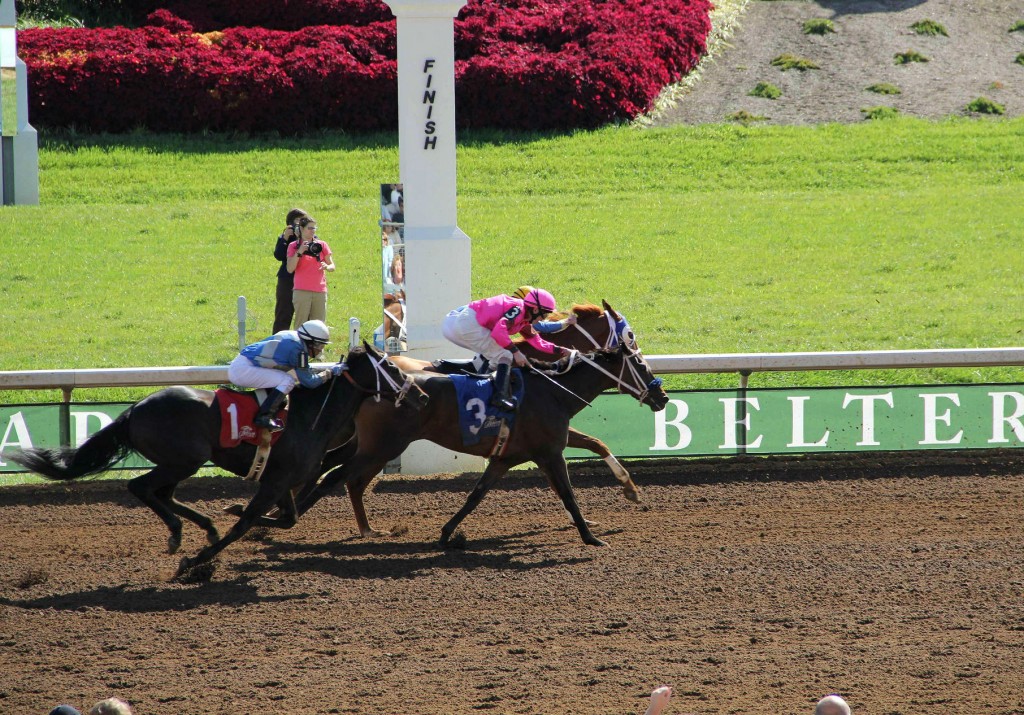 Dead heat finish–aka both horses finished at exactly the same time. The winner of the race is determined by two pictures taken at the finish line (from either side). The back picture is taken using the mirrors next to the pillar marked "finish".
We left sunburned, tired, and very satisfied. As someone who doesn't bet and didn't know much about betting on horses, I was surprised at how many horse owners treat their horses as assets and happily sell them off at the races. Attending the races with someone who works individually with the horses racing is the way to go.